CBD Chain Can Sue Visa For 'Terrorizing' Its Business: Judge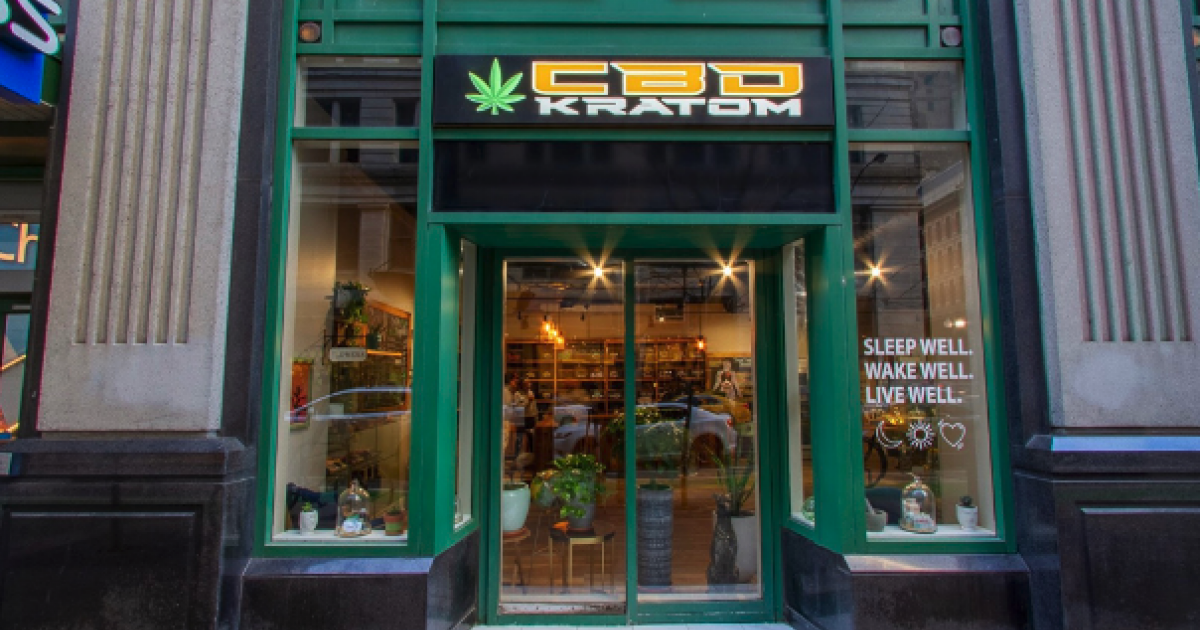 This article was originally published on WeedWeek, and appears here with permission.
The owner of a Missouri-based CBD chain expressed relief this week after a federal judge ruled he could continue pursuing unjust enrichment and defamation claims against Visa, which he has accused of "terrorizing" his business. Among other claims, he says the credit card giant arbitrarily placed him on a transaction blacklist.
David Palatnik, the owner of MNG 2005 Inc., initially filed the suit two years ago against Visa, along with JPMorgan Chase, its subsidiary Paymentech LLC, and G2 Web Services. The suit alleges that Visa withheld $66,000 in payments, fined MNG $25,000, and cut off transactions involving the business after wrongly determining that it was involved in illegal activities.
The defendants had filed several motions to have the claims dismissed, but U.S. District Judge John A. Ross ruled Monday that the CBD chain can sue Visa for unjust enrichment and defamation. He dismissed antitrust claims, however, and ruled that a contract between MNG and Chase and Paymentech limits MNG to just breach of contract claims against those companies.
Palatnik said Thursday he was pleased with the judge's decision, but said he was also frustrated that his business is still suffering from Visa's actions. While he eventually found another way to process credit cards, he noted that method has made accepting the payments both more difficult "and a lot more expensive." He said he is also worried that he might get frozen out again, despite the fact that he sells the same legal products as other major retailers like CVS, Walgreens and Costco.
"Every day when I wake up in the morning, I want to know if our account is still alive," he said. "I wonder, 'Is today the day that they shut us down again?' This is what we have to live with, even though we sell the exact same products they allow others to sell without this fear."
Judge Ross dismissed MNG's claims against Washington state-based G2 Web Services, which allegedly informed Visa that MNG was making illegal sales, on grounds that he lacked jurisdiction.
MNG attorney Nathan S. Cohen said Thursday that he is already in the process of filing claims against G2 Web Services in the proper venue.
Despite several of the claims being dismissed, Cohen said he also was pleased that the judge kept alive the most significant claims. He said he would likely reach out to other CBD retailers to see if they are having similar issues with Visa, in an effort to potentially revive the antitrust claims, which are based on Visa being an alleged monopoly that controls the credit card market. He would likely need to show evidence of a conspiracy to bring back those claims.
"I feel good about this on a number of levels," Cohen said of the case's viability.
In its initial suit in Missouri state court, MNG says it entered into a credit card processing contract with Chase and Paymentech, which is owned by Chase, in April 2018. Less than a month later, however, Chase stopped processing the payments and withheld $66,000 in payments from customers who used Visa cards, according to the suit.
Chase claimed it only took that action after it was informed by Visa of "potentially harmful" transactions.
Judge Ross dismissed defamation claims against Chase and Paymentech, but allowed the claims against Visa to proceed because MNG alleges Visa notified Chase that MNG was not only engaged in illegal activity but was also "the subject of a law enforcement inquiry."
"Plaintiff has properly alleged publication of a false statement of material fact to a third party and associated damages," Ross wrote.
Palatnik said he was particularly encouraged by that decision, as he said there has never been any criminal investigation into his business.
"If any law enforcement agency contacted Visa back in 2018, I'm pretty sure they would've contacted us, as well," he said.
Palatnik owns 40 CBD retail locations in multiple states, including Missouri, Illinois and Texas. He said being blacklisted by Visa can have devastating effects.
"When Visa puts you on this list, you can't just say, 'Well, I'm not going to accept Visa,' because almost all the cards out there are Visa," he said. "All our consumers are using Visa or MasterCard, and maybe a couple more, so it's not like we have an option to not use those services."
He said he feels like Visa is discriminating against small and mid-sized businesses by using the blacklist in this way, while major corporations are selling CBD products without problems. On top of the financial losses caused by the blacklisting, Palatnik said Visa also refunded several customers – at MNG's expense – who had already received their orders.
Palatnik said a colleague recommended he could get around the card processing issue by not including "CBD" in his store names and not using the term in filing papers. He said that isn't an option.
"I think that's just wrong," he said. "We are proud of what we do and we are proud to be leaders in the industry."
Depending on how the case plays out, both in Missouri and other potential jurisdictions, it could have a major impact on how CBD and hemp companies are treated by financial institutions, attorney Cohen said.
"I think it could lay the groundwork, but we've been at this for two years," he said of substantive change. "In law, everything is baby steps."
Visa and Chase are represented by Christopher Hohn and David Mangian, of Thompson Coburn LLP. They did not immediately respond Thursday to a message seeking comment.
Read the original Article on WeedWeek.
Benzinga's Related Links:
© 2020 Benzinga.com. Benzinga does not provide investment advice. All rights reserved.
---