A Snapshot Of America's Medical Marijuana Markets: Puerto Rico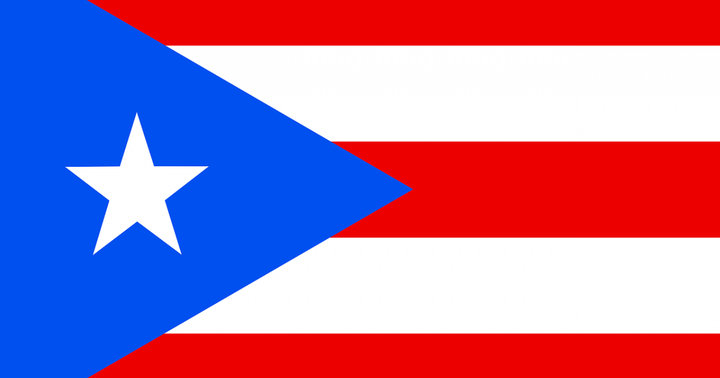 Puerto Rico, a longtime hub for the pharmaceutical industry, has another lucrative market — cannabis.
"It's empowering and very exciting to see this industry grow, especially in Puerto Rico, [which] was all pharmaceutical," said Latinas Cannaprenuers founder Frances González.
Puerto Rico's medical cannabis program was signed into law via a 2015 executive order. It found its way into legislation two years later. Since then, the market has shown immense promise despite historic setbacks.
In September 2017, Puerto Rico was devastated by two hurricanes: Irma and Maria. The island's infrastructure and crops were destroyed.
However, Puerto Rico's medical marijuana market recovered, generating promising sales figures and a substantial number of patients registered. Patient enrollment from 2019 government data reported that nearly 92,500 citizens had registered for the program. It is expected that the total will rise above 100,000 for the territory of 2.8 million this year.
Market Insights
Puerto Rico generated roughly $60 million in medical sales during 2018, with that figure expected to reach approximately $179 million by 2024, according to data firms Arcview Market Research and BDS Analytics.
By 2019, the island's cannabis market saw popular products, like edibles, outpace other consumption options by nearly 12% during 2019.
BDS and Arcview also estimated that 90 companies operated on the island, including several MSOs.
Ryan Crandall, Chief Product Officer at Marimed Inc. (OTC:MRMD), called Puerto Rico one of the most advanced markets in the U.S.
"Puerto Rico is one of the most highly competitive [markets] with lots of well-branded and unique product offerings," he said.
Crandall also touched on the local applicants entering the space.
"Puerto Rico has an incredibly strong labor talent pool, highly educated and skilled workers from the large pharmaceutical manufacturing base on the island lends itself very well to the cannabis market," he said.
Despite all the setbacks dealt toward Puerto Rico, including the COVID-19 pandemic and earthquakes in 2020, González says many of her clients are reporting their best months ever.
"Even though the service and tourism and even hotels decreased significantly, the cannabis industry, it still continues to grow," she explained.
The market's good fortune will continue with the USDA approving Puerto Rico's hemp plan in July, she added. While medical cannabis is a core component of hemp, its varied uses, from textiles to biodiesel, present significant opportunities for the island's economy.
Next Steps
González, who also experienced Colorado's medical cannabis market as a citizen, believes Puerto Rico is doing well but can improve. She is part of a coalition of industry groups now urging lawmakers to take up their cause as election day approaches.
"We see how it's maturing, it's growing, and I think at this point, most people and most of our organization want to go into adult use," she said.
Both Crandall and González believe adult-use legalization could come in the next few years despite all the setbacks.
Marijuana could be the constant revenue driver Puerto Rico needs to fully recover from its series of setbacks in recent years, González explained.
"We have seen a lot of obstacles and challenges during that last couple of years," she added. "The cannabis [market] has always been constantly growing and having economic input in the island."
© 2021 Benzinga.com. Benzinga does not provide investment advice. All rights reserved.
---