3 Trends Affecting The CBD Drink Market, According To SōRSE Tech's Michelle Sundquist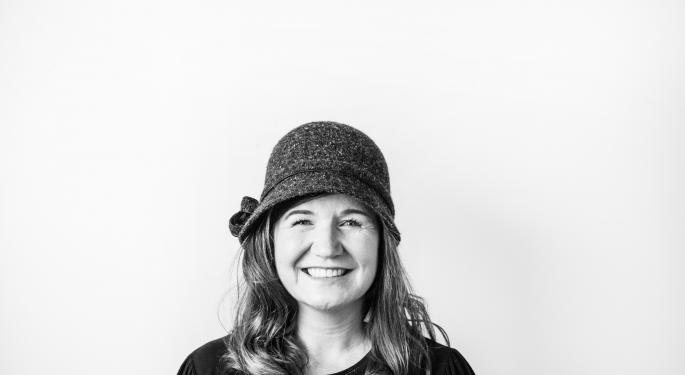 Cannabidiol (CBD) ready-to-drink tea and coffee sales grew by about 3,609% in 2019 versus the prior year. That trend will likely continue as U.S. retail sales of CBD products are expected to soar past $10 billion by 2024.
To gain perspective, Benzinga spoke with beverage innovator Michelle Sundquist. She has two decades worth of experience behind her working at Starbucks Corp. (NASDAQ: SBUX). In 2018, she joined SōRSE Technology, a Seattle-based startup that specializes in edible and drinkable cannabis/CBD products.
Here, she provides an in-depth look at the crowded CBD market, the "psychology" behind food and beverage marketing, how flavors change by region and the three biggest trends affecting beverage consumption today.
BZ: What drew you to SoRSE?
M.S.: After 20 years of working for a large Fortune 500 company, I wanted to try something new. Something really new. I was drawn to SōRSE because they were doing a lot of research and close examination of cannabinoids, specifically CBD, which was gaining a lot of attention and becoming a popular ingredient in the marketplace. They also had the funding to be able to grow. I was also attracted to the company because of the reputable people from the food and beverage industry I knew working for them. It seemed like there was no way they could fail, and it seemed to be an exciting time to be a part of the cannabis industry.
Why is there a growing focus on CBD beverages?
The growing trend in CBD beverages is due almost entirely to the ease of use, and how simple it is to incorporate into your daily routine. Water is an essential part of our lives. Everyone has to drink water to stay healthy and hydrated. Sparkling waters in particular are more popular than ever and relatively easy to find in the marketplace. If you are a consumer who likes sparkling water, it's easy to swap one without CBD in it for one that does, and most consumers today associate CBD with health and wellness.
How is SōRSE's water emulsion process unique?
There are a number of aspects of our water-soluble emulsion, and the process involved in making it, that make it a great ingredient for food and beverage. For example, we spend a lot of time focusing on the details of every single step in the process to make sure we are consistently creating a homogeneous, stable product. We are constantly vetting our ingredients and optimizing them in order to keep our product as taste and smell-free as possible.
We also use the same vetting process as the FDA to make sure that we are only using food-grade ingredients so that the product is safe for the consumer. We are always fine-tuning our processing specifications for consistency so that our product has the same dosage every time and is shelf-stable for 12-plus months. Our product and process has also been proven in the market, as our emulsion is currently in multiple products sold in the retail space.
What trends do you expect to see play out in the second half of 2020 and beyond?
Right now, there are three big trends we are seeing: First is a focus on self-protection and self-improvement; Second, the desire to recreate experiences that are pleasant and familiar; And third, finding new ways to destress and escape. These three trends are creating a world where health and wellness are top of mind for people and where people have to do more for themselves. As a result, we are doing more research and learning a lot in the process. How this relates to beverage trends is that we are seeing more consumers making drinks at home — smoothies, kombucha, cocktails, and flavored sparkling waters, for example.
What are the current flavor trends in CBD beverages?
People are focused on fresh, natural ingredients that they can find locally because we don't have the ability to travel like we have in the past. People are also more willing to experiment with and explore flavors that they have access to. If you live in the Northwest, you will likely see more people experimenting with how to make their own apple ciders or cold-pressed apple juice, whereas if you live in Maine, you might be playing with how to juice blueberries and incorporate that into a mocktail or cocktail. While we are seeing these trends, there is an accelerated speed at which trends are happening.
That coupled with the pre-existing ongoing issues of inequality, politics, global warming, and daily mental stress is causing burnout. The result is that consumers are actively looking to improve their mental well-being. Brands that provide and market creative, memorable solutions that can easily be attained by the consumer should be very successful.
View Comments and Join the Discussion!
Posted-In: Cannabis Entrepreneurship Movers & Shakers Restaurants Small Business Exclusives Markets Interview Best of Benzinga