CrescoLabs Sees 60% YoY Spike, Expands In Illinois And Pennsylvania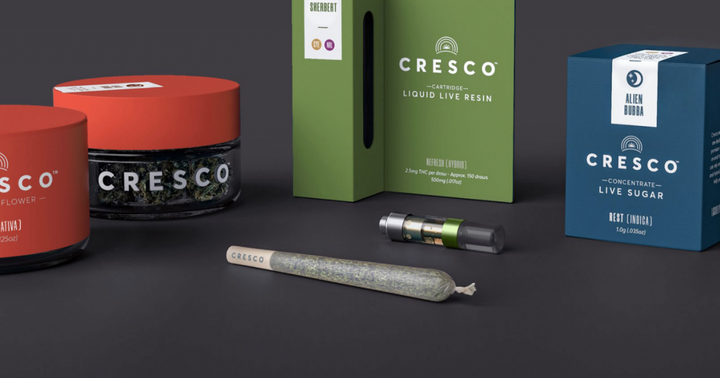 Cannabis innovator Cresco Labs Inc. (CSE:CL) (OTCQX: CRLBF) generated revenue of $66.4 million during the company's first quarter. That's up by 60% from the previous quarter.
The news was included in Cresco's most recent financial earnings report.
The Chicago-based company credited the significant revenue growth to its expanded cultivation footprint in Illinois and Pennsylvania.
"In Q1 we built, staffed, integrated, and refined our operations in the largest and most important cannabis markets in the U.S.," said the company's co-founder and CEO Charles Bachtell.
In its first-quarter earnings report, Cresco reported:
Operational gross profit of 48% – as a percentage of revenue – versus 51% in the previous quarter
Selling, general and administrative expenses of $46.7 million including $11.8 million in non-core costs and $1.4 million in share-based compensation
A net loss of $13.4 million adjusted EBITDA of $3.2 million, representing an increase of 11%
A year-over-year increase of 144% in same-store sales, compared to the same period last year
Retail revenue growth of 87% in comparison to the fourth quarter of 2019
A 40% sequential growth of Cresco brands in California
Some of the company achievements include: expanding its presence across the country by opening recreational-use dispensaries in Chicago, and Danville; and acquisition of Californian CannaRoyalty Corp, which operates as Origin House.
On Tuesday, the company confirmed it purchased four Verdant Creations' dispensaries in Ohio.
"With our major CapEx investments behind us, our outstanding transactions substantially completed, increased capacity coming online, and additional dispensaries opening, Cresco expects to deliver substantial growth in 2020," stated Bachtell.
© 2021 Benzinga.com. Benzinga does not provide investment advice. All rights reserved.
---