A Snapshot of America's Medical Cannabis Markets: Washington, D.C.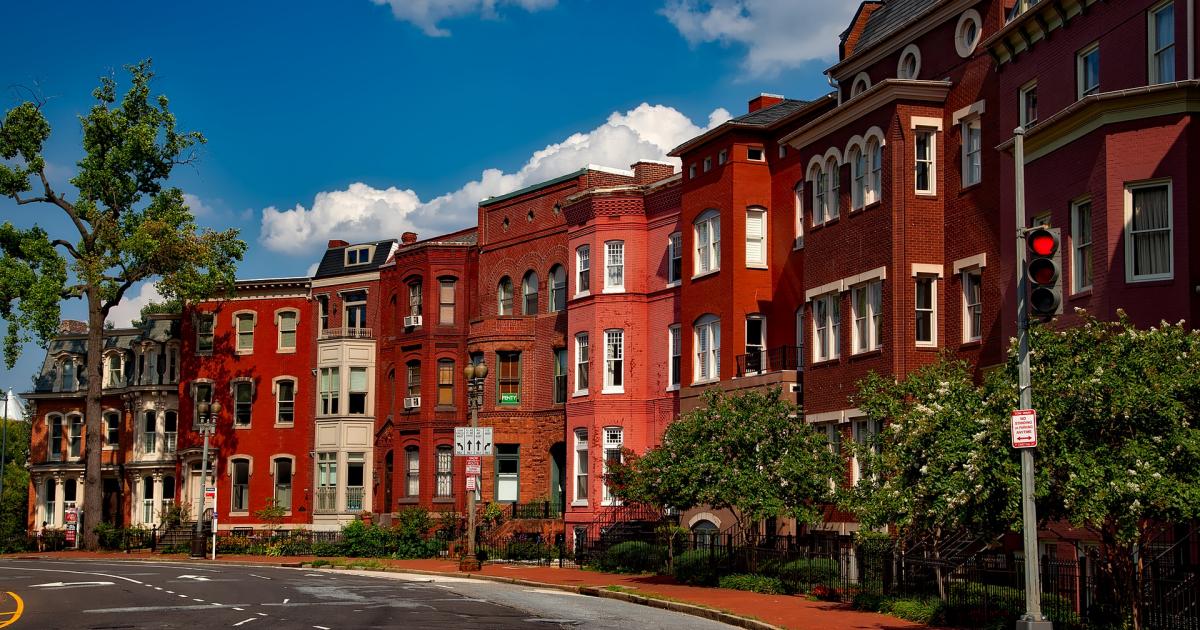 The District of Columbia has a unique cannabis marketplace, unlike any other in the United States. This is because the nation's capital must contend with federal funding and regulation interferences like no other market in the U.S.
In addition to the challenges presented by the U.S. government, local leaders receive mixed reviews for their efforts to advance the marketplace as the voters wanted.
Washington, D.C. was an early adopter of medical cannabis laws, passing Initiative 59 in 1998.
Federal interference halted its rollout, included the passage of legislation banning Washington, D.C. from using federal funds for its marketplace.
In all, the first medical cannabis sale would not occur in the region until 2013.
The same occurred in 2015 when voters passed Initiative 71, which allowed possession and private property use, but not sales. Once again, the federal government stopped Washington, D.C. from spending any federal funds it is allocated on the program.
Kevin Bell, a partner at the Arnall, Golden and Gregory firm in the district, discussed with Benzinga the tension between the district and federal lawmakers.
"Anytime you have federal laws that can usurp state's rights but allow for state and local governments to create their own laws and rules on things like cannabis, there is inherent tension," he said.
Bell said that during the clashes with Capitol Hill, the district developed its cultivation and distribution frameworks for the region.
"It certainly has its nuances unlike other states," Bell said. "The irony is that Congress and every relevant federal agency resides within D.C."
A Market Conflicted By Local, Federal Concerns
The district generated $21 million in medical sales during 2018, according to data from Arcview Market Research and BDS Analytics.
By 2024, the region of 700,000 people should generate $26 million in annual sales, according to the estimates.
The slow sales growth stands in contrast with most other American markets.
Despite allowing out-of-state medical cannabis reciprocity, the program struggles due to a multitude of pain points.
Dr. Chanda Macias is a cannabis activist, researcher and business owner, among other titles. In 2015, Macias opened the National Holistic Healing Center, a medical dispensary in the nation's capital.
Macias, who is also vice chair of the National Cannabis Roundtable advocacy group, said the federal government's conservative cannabis views are a primary hurdle.
"The conservativeness of the program and accessibility is definitely influenced [by] the beliefs or the perceptions that the federal government has standardized at this point," she said.
Jason Klein, a principal at D.C.'s Offit Kurman practice, said the federal government is a source of pain, but added that local legislation hasn't helped the matter.
"Our D.C. politicians haven't stepped up to the plate and made this a priority, putting their foot down and trying to push this forward," he said.
A series of issues ranging from the price of products and selection to what Klein considers "overly burdensome regulations and laws" also affect the district cannabis market, he said.
The most significant problem is the rampant illicit market activity that Klein said goes unenforced, and the state's gifting law, which Klein said undermines the medical cannabis market.
Macias agreed that pricing varies, but said it's negligible.
"[Price disparity is] not something significant that I've seen across the board," the dispensary owner said.
The National Holistic Center took additional efforts to ease price concerns, offering lower income patients a 20% discounts on all products, Macias said.
"I have paid over $250,000 in discounts without any hesitation because I just believe in that mission," she told Benzinga.
Klein called the market a "poorly constructed program" that undermines Initiative 71 while creating a quasi-monopoly for a choice few operators.
"The district's refusal to enforce the laws against the black market and allow it to just continue to thrive undermines the operating environment and the sort of business operating environments for medical producers."
Washington, D.C. Cannabis Reform Continues
Washington, D.C., for all its struggles, continues to advance its program while striving for the adult use market citizens voted into law.
Such progress includes expanding patient consumption rights.
A new September 2019 rule allows licensed minors to consume medical cannabis on school grounds.
The district's response to the COVID-19 pandemic was received positively by operators like Macias. She credited D.C. lawmakers for recent adjustments allowing doors to remain open while pivoting to curbside and delivery service.
Macias also applauded lawmakers for allowing telemedicine visits during the pandemic.
While the measures are temporary, she said they could become permanent as the threat of COVID-19 remains after the end of the stay-at-home orders.
With the ongoing back-and-forth between local regulators and federal lawmakers, Washington, D.C. patients face a market that has been hamstrung at virtually every turn.
Offit Kurman's Klein calls the ongoing process a "push and pull" scenario. Despite a need for illicit market enforcement, among other pressing concerns, he commends moves like allowing reciprocity.
In the end, Klein said Washington, D.C's medical market continues to suffer from the ongoing friction among the governing bodies.
"[The market is] being pushed and pulled in many different directions, but certainly not growing in the way that its counterparts in other states have."
Related Links:
Washington D.C. Celebrates Marijuana Legalization With Growing Competition
Feel Free To Possess And Grow Pot In Washington D.C., If You Can Find Any…
© 2020 Benzinga.com. Benzinga does not provide investment advice. All rights reserved.
---