Feel Free To Possess And Grow Pot In Washington D.C., If You Can Find Any...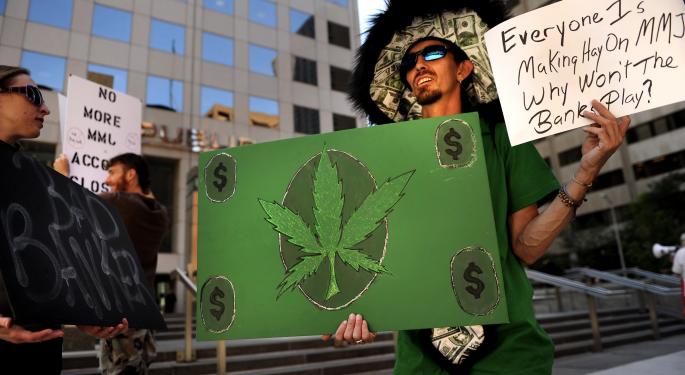 Thursday marked the first day that residents of Washington D.C. were allowed to possess and grow marijuana, but first they'll have to find some.
The language in a Congressional bill has prevented the district from spending money on the development of a system for selling the drug, meaning that residents have no way of buying the newly legal drug.
Sellers Get Creative
Though several organizations are planning free seed giveaways, most are expecting to see enterprising ganjapreneurs begin to develop their own ways around the prohibition on weed sales.
The city is likely to see services like massages or cooking classes which charge a fee but include a "free pot giveaway." Some groups are planning to start pot-based organizations which charge a membership fee and allow the free exchange of marijuana products.
Home growing is also expected to spawn a new industry devoted to giving weed enthusiasts proper equipment and instruction.
Related Link: Marijuana Supporters Point To New Study In Case Against Criminalization
A Dangerous Game
D.C.'s conflicting legislation underscores the disconnect between federal regulations and state-level laws that has come under fire as marijuana legalization spreads.
Congress' attempt to block D.C. from legalizing pot by prohibiting spending on establishing a way to sell and tax the drug hasn't been well received by the city's residents who voted last year to legalize the drug.
For now, the district's pot market is likely to continue flourishing on the periphery without traditional dispensaries, but most expect that it will only be a matter of time before the federal government will be forced to reevaluate its laws.
Posted-In: ganjapreneur marijuana Washington D.C.Politics Top Stories General Best of Benzinga
View Comments and Join the Discussion!