A Cannabis Job Opportunity: Cura Cannabis Announces 50 Openings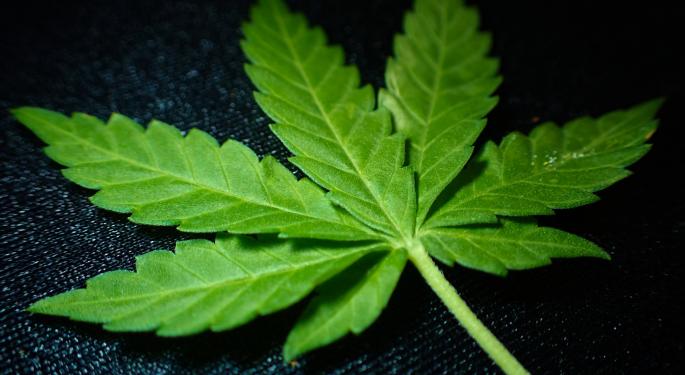 Cura Cannabis Solutions has announced plans to hire 50 mid- to senior-level professionals in all departments as part of its expansion plan.
What You Need to Know About Cura
Cura Cannabis Solutions is one of the largest cannabis companies in the world and manufactures cannabis and CBD oil under its Select Oil and Select CBD brands. In the second quarter, it recorded revenue of $25 million.
Earlier this year, the Portland, Oregon-based company was named one of the Top 100 Companies to Work For in Oregon by Oregon Business Magazine and was ranked 45th on Inc.'s 5000 list.
High Minimum Wage, Benefits Included
At the beginning of November, Cura also announced a companywide minimum wage increase to $14 per hour. The wage is nearly twice the federal minimum and 30-percent higher than Oregon's minimum wage.
Cura, which employs over 450 people, provides staff with a comprehensive health care plan, an Employee Assistance Program and a flexible vacation policy.
When it was founded in 2015, Cura became the first cannabis company to provide health insurance to its entire team.
"For us, it was just the right thing to do," CEO and President Cameron Forni told Benzinga. "We continue to set standards across the industry, and a huge part of that is communicating loud and clear to the cannabis industry that doing the right thing for employees is what will allow this industry to mature to its full potential. Attracting the top talent is a beautiful outcome of doing what's right."
What Cura's Employees Say
Some Cura employees told Benzinga the company provides a family-like atmosphere and is sensitive to employees' personal situations.
Claire Libby, an HR manager who started three years ago in packaging, said working at Cura allows her to take care of her child and that the company is understanding about potential appointments or scheduling conflicts.
"They have always understood and encouraged that my need to care for my child is very important," Libby said.
HR Director Amber Fidler said Cura was a life-changing experience that allowed her to take control of her health; Fidler has lost 147 pounds.
"This would never have been possible at my previous company, for so many reasons. Because of the family culture at Cura, the incredible individual support from our exec team and the love and encouragement of my coworkers, I feel like I have a whole new life now."
Related Links:
Posted-In: Cameron Forni cannabis jobs Cura Cannabis Solutions marijuana medical marijuanaCannabis Markets Interview Best of Benzinga
View Comments and Join the Discussion!