How 2 Companies Are Trying To Become The King Of Cannabis Brands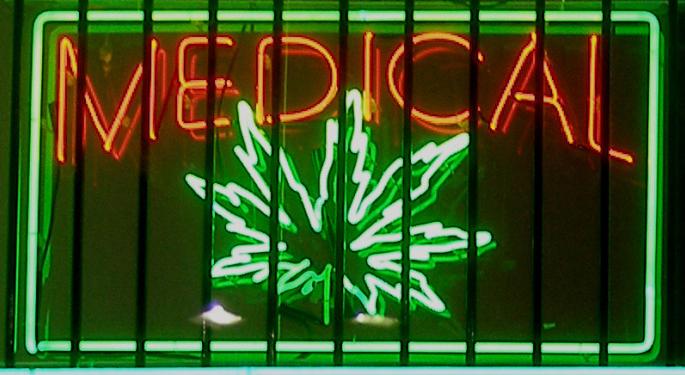 What's the biggest opportunity in cannabis?
According to two presenters at the first-ever Benzinga Cannabis Capital Conference in Toronto, it comes down to one word: brands.
The emerging nature of the cannabis industry has led to a vacuum of sorts. There are no Cokes. No Pepsis. No brands synonymous with the industry itself.
That's what CannaRoyalty Corp. (OTC: CNNRF) and Compass Cannabis are hoping to change. One is aiming to be the global leader in distribution for the biggest brands in the cannabis industry and the other calls itself a "trojan horse for retail in Canada."
Brands Hold The Value
It's brands that hold the value in the cannabis industry, said Afzal Hasan, CannaRoyalty's president and general counsel.
"Consumers have found that product X in Colorado is not that same as product X in California," he said. "When consumer x tries out brand y in one state and it's different in another state, they're not going to have that brand loyalty.
To stake their claim, CannaRoyalty has partnered with two California distributors in the middle of the supply chain: Alta Supply ($6.5 million revenue in 2017) and River Distribution ($25.4 million revenue in 2017). CannaRoyalty plans to provide the infrastructural framework that the companies need to grow.
The cannabis market in California is flooded with thousands of brands, with some making unique products and many making duplicates. In Canada, more than 100 producers are making dried flower and oil-based cannabis products.
"Taking a look at this market, we quickly realized it was going to be an active competition," he said. "What we did was enter the supply chain right in the middle."
CannaRoyalty had $3 million in revenue in May, and the company's end game is to become the leading distributor of cannabis products in California, Hasan said.
"We believe that's going to be a winning strategy."
The Trojan Horse
Compass Cannabis took a slightly different approach. Instead of entering the supply chain to help certain brands grow, they partnered with one that has already set itself apart: Starbuds.
With a core business as a chain of cannabis clinics prescribing to patients across Canada, Compass Cannabis said the strategic partnership with one of the largest dispensaries in North America gives them an edge.
Compass has 11 brick-and-mortar clinics in Canada, and some will convert to Starbuds retail.
The company has had 700 franchise inquiries to date and plans to launch between 150 and 200 of them across Ontario and western Canada, said Compass Cannabis President Dave Martyn.
"We will be the largest retail footprint in this industry in short order," he said, adding that the company's likely next markets are New Zealand and Australia.
"It may not be for two to three years, but adult use is going to come to these countries."
Related Links:
Medical Marijuana Leaders Discuss Industry's Future At Cannabis Capital Conference
Pure Global Cannabis Bets On International Growth With Avicanna Stake
Photo by Laurie Avocado/Wikimedia.
Posted-In: Cannabis Capital Conference CannaRoyalty Compass CannabisCannabis News Events Top Stories Markets Best of Benzinga
View Comments and Join the Discussion!