Apple Is Tapping The Debt Market... Again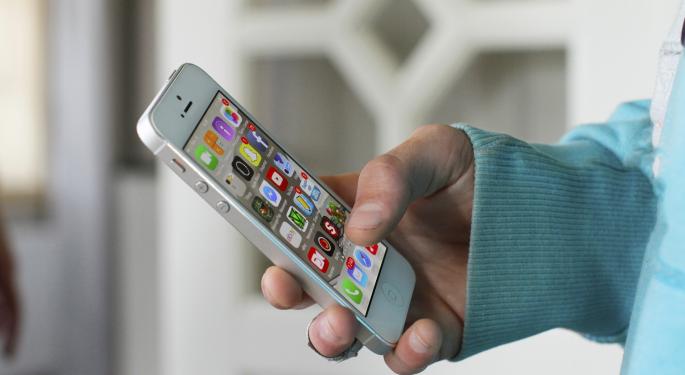 Despite Apple Inc. (NASDAQ: AAPL) boasting hundreds of billions of dollars on its balance sheet, the company is looking to tap the debt market for the seventh time this year alone.
Apple is looking to raise $5 billion through a bond sale with various maturities of up to 30 years, Gadfly's Lisa Abramowicz and Shira Ovide wrote. So why does a company with 50 times that amount in cash need to borrow capital? The simple answer is because investors, both equity and debt, love it.
By dollar amount, Apple is the third-largest dividend payer in the U.S. at $12.6 billion and oversaw the biggest share buyback program at $16.5 billion. To finance this activity, the company is able to sell bonds at a low rate that may be more lucrative than repatriating foreign cash that would be subject to a hefty tax.
Apple began offering debt in 2013 and its borrowings topped $100 billion in the third quarter of 2017, Abramowicz said. Is this a problem? As long as the company continues to generate tons of cash, then all is good. After all, Apple makes more than enough cash to invest in its business, reward shareholders, pay bondholders, and plan for the future.
While Apple's plans aren't causing many investors to panic, there is a legitimate question if borrowing cash to pay dividends and buy back stock is indefinitely sustainable. The company's cash minus debt currently stands at $153 billion, but the growing debt profile could come under pressure if Apple loses any momentum over the next three decades, Abramowicz said.
Related Links:
One Of The Biggest Global Owners Of US Treasuries Is Apple
Apple Has So Much Cash In Reserve It Could Buy 10 Snap Incs, Almost 20 Twitters
Posted-In: Apple Bonds Apple Cash Gadfly Lisa Abramowicz Shira OvideBonds Markets Media Best of Benzinga
View Comments and Join the Discussion!