Fed Interference Kills Traders
In 2011, the Swiss monetary authorities placed a currency cap at 1.20 on the franc thinking that having a strong franc would decrease the chances of being able to export the country's goods.
Even last month the Swiss Feds said they would continue to support that 1.20 floor.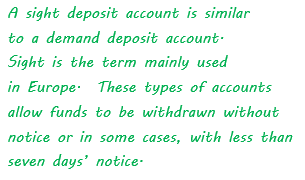 On January 15, 2015, the Swiss National Bank (SNB) apparently changed its mind when it discontinued the minimum exchange rate of CHF 1.20 per euro and lowered the interest rate on sight (demand) deposit account balances.
This lowering of interest rates only applies to balances that exceed a given exemption threshold by 0.5 percentage points. The rate was lowered to -0.75 percent.
In removing the currency cap, the franc soared in value against both the euro and the United States dollar. However, this caused Swiss stocks to plummet in value because investors wanted to unload their holdings held that were priced in francs.
When the Feds of any country are allowed to manipulate the currency and they have legal control over that, it can cause many traders to lose large amounts of their investments. What happened Thursday is one of the biggest crashes seen as the EUR/CHF lost 1573 pips in a matter of minutes.
This shows what happens when the SNB has been supporting the EUR/CHF and then stops supporting it.
Here is a chart of what occurred when the announcement was made. Click HERE to view larger image.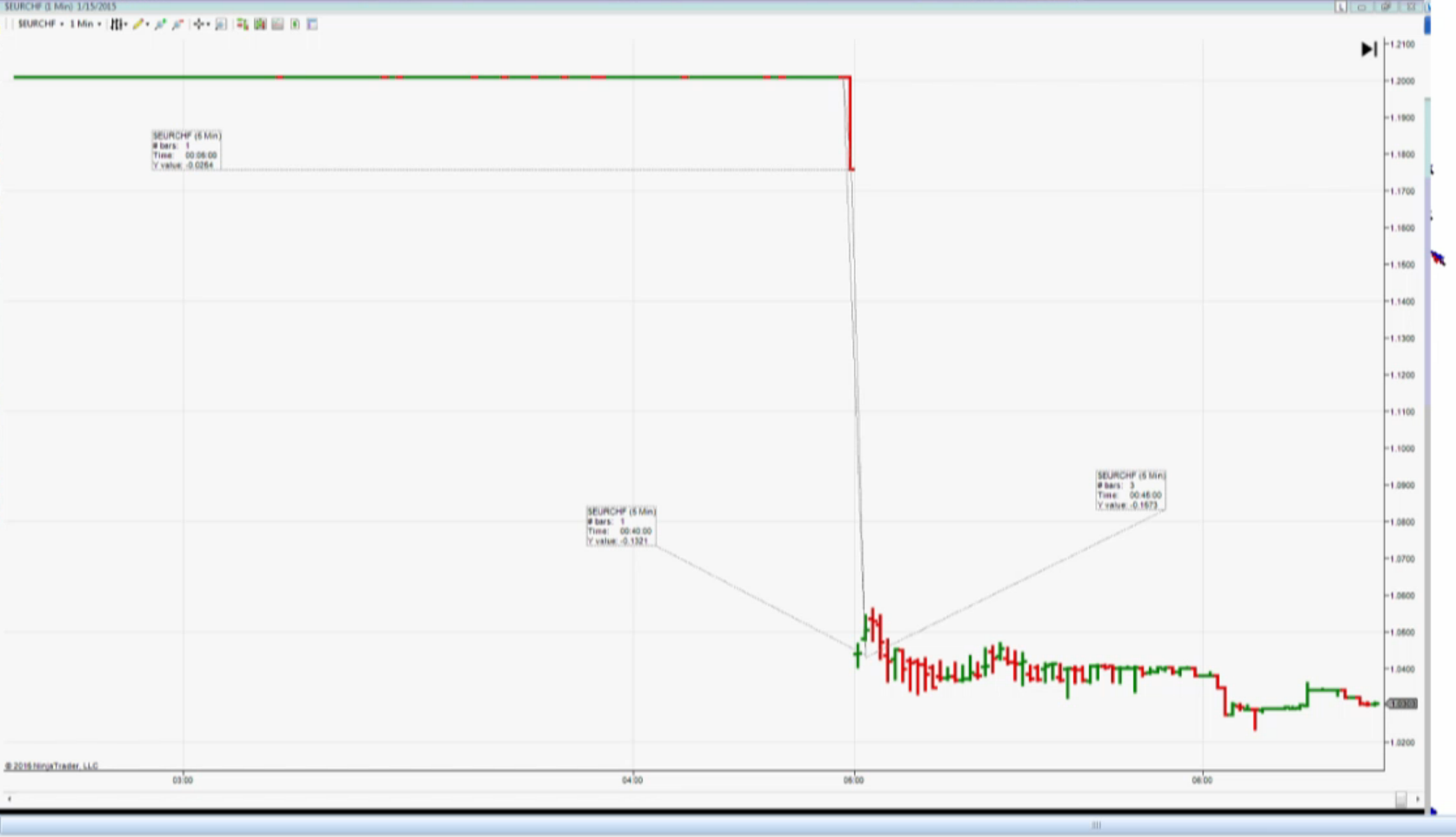 You can see that before the announcement the market was relatively flat as the currency was held at approximately 1.20. Then the currency cap was abandoned and the market sustained a massive drop of 254 pips. The EUR/CHF gapped an additional 1321 pips for a total change of 1573 pips in less than 10 minutes.
This is what federal interference and sometimes the lack of federal interference can do. As a trader, you need to be aware that it can happen and it is happening now. There are many margin calls being issued and probably a lot of people wondering what they could have done differently.
On multiple forums, traders are posting large losses. Some say they have lost their entire account. Another one wrote that after the margin call plus his account balance, he had lost $142,000. This is horrible.
You never know what can happen. A big move and your stop can go unfilled for even 1,000 pips/ticks. Stop losses don't work in situations like this.
You need to be prepared for things like this.
This exemplifies why you should trade with defined capped risk on all your trades. You can trade these on Nadex in addition to your other trades such as Futures and Forex. You can help hedge with Nadex to offset the chance of such a loss.
If you had been long before the announcement came out, in a move such as this, it would not have fully hedged as the market went below the floor. For a completely capped risk, spreads or binaries are best. You will never get a margin call if you trade using a capped risk.
This is all the more reason to trade on Nadex as you always know your worst case loss no matter what happens.
To learn how to implement the use of defined capped risk and hedging on your trades, go to www.apexinvesting.com, a service provided by Darrell Martin. Apex Investing Institute offers free education, and free access to the Nadex Binary and Spread Scanner Analyzers. Member traders are invited to trade in the chat rooms, take advantage of trade signal services, use key indicators and access the Apex Forum. The forum content is updated daily and includes over 10,000 members. In a supportive learning community of seasoned as well as up and coming traders, traders of all levels learn how to trade Nadex binaries and spreads in depth, as well as futures, forex, stock and options, and gain an edge for successful trading overall.
The following article is from one of our external contributors. It does not represent the opinion of Benzinga and has not been edited.
Posted-In: Binary Options Education Eurozone Futures Commodities Options Forex Markets