As Businesses Prepare To Reopen, CDC And OSHA Urge These Guidelines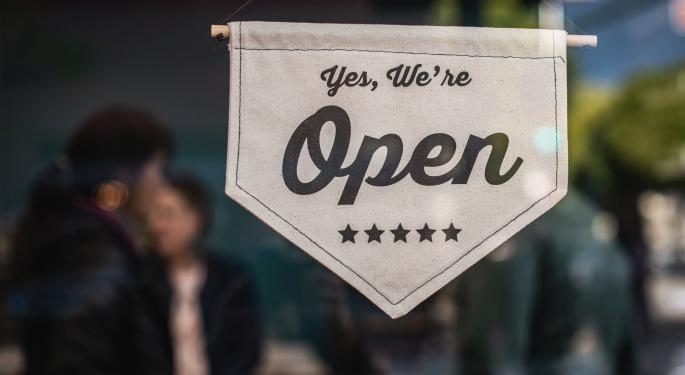 The following post was written and/or published as a collaboration between Benzinga's in-house sponsored content team and a financial partner of Benzinga.
As the summer of 2020 unfolds on an America taking its first emergent steps out of a global pandemic, business owners are looking at opening their doors on a radically different season than at any time in contemporary history.
Credibly understands that the uncertainties and challenges represented in the widespread environmental, social and civil changes that are now on the nation's doorstep are daunting. And while the stakes are high for many small business owners, there are measures we can take to establish trust and solidarity with the employees and the communities we serve to make sure they feel safe, welcome and appreciated.
To that end, the U.S. Centers for Disease Control and Prevention and the Occupational Safety and Health Administration (OSHA) have provided businesses and individuals guidance on the steps they can take to not only minimize the risk of viral exposure and spread but also support the physical and mental well being the employees and patrons of their businesses and foster a new normal that prioritizes the sense of community that successful small businesses have always represented.
Have Infrastructure In Place Before Opening
It may go without saying, but preparation is critical for businesses considering reopening. Business owners should take a total inventory of their workplaces and business practices so that they can be as prepared as possible for reorganizing their operations and retraining employees for an eventual reopening.
To help business owners work through this inventory, the CDC has generated a reopening workflow and readiness checklist that covers the baseline considerations for business owners to consult during the run-up to reopening.
Additionally, the CDC recommends designating or hiring a workplace coordinator whose job it is to oversee these steps and review employee policies to make sure your business is as prepared as possible to address potential issues that might crop up as business resumes. This could be the business owner themselves, an HR manager or an entirely new employee with insight into protocols that maintain hygienic and healthful working conditions.
Prioritize Social Distancing And Flexible On-Site Employee Hours
Perhaps the most critical aspect of ensuring workplace safety in a time of heightened disease spread is limiting the number of people within business establishments and minimizing points of contact. Both CDC and OSHA guidelines stress the importance of maintaining social distancing and minimizing the number of people within a facility at one time.
Most states that are allowing businesses to reopen are mandating that those guidelines are upheld by enforcing the minimum 6 feet of distance between customers and halving the capacity of patrons allowed in a building at one time. Still, coordinating how these measures are upheld falls on individual business owners.
In its guidance to business owners, OSHA recommends staggering employee work hours and breaks and remaining accommodative to employees who are vulnerable or live with vulnerable friends or family members. OSHA also stresses the need to consider protecting high traffic areas of the business and employee work stations to comply with social distancing mandates.
Ensure Employees Disinfect Surfaces And Wash Their Hands Constantly
While maintaining social distancing is the most effective and straightforward way employers can ensure the safety of their workers and clientele, most businesses need to have some sort of cross-contact between customers, employees and other vital operation interactions.
That's likely why cleaning and disinfecting is among the most comprehensive areas of focus within the CDC's COVID-19 guidelines, including unique guidance for business places of all kinds.
Nevertheless, business owners will have to remain vigilant and rely on their knowledge of internal business operations in order to understand exactly where these points of high contact are and talk to employees about how they can ensure that daily routines aren't putting the team at risk. This is another reason why taking a comprehensive inventory of your business operations and planning new and safer ways of performing those roles is so essential.
Listen To And Communicate With Your Employees And Customers
Finally, the biggest throughline within all of the guidelines provided by the CDC and OSHA is the importance of listening to the concerns and ideas of the people who make your business what it is: your employees and customers.
Of course, small business owners are used to doing this. But now more than ever, hearing out the concerns of the people who populate your business are the key to ensuring its stability in one of the most difficult periods most Americans have seen in their lifetime. Understanding the behaviors, concerns and feelings of employees and customers frequenting your business and addressing them collaboratively is the best way to ensure that your business will come through this crisis stronger than ever.
The preceding post was written and/or published as a collaboration between Benzinga's in-house sponsored content team and a financial partner of Benzinga. Although the piece is not and should not be construed as editorial content, the sponsored content team works to ensure that any and all information contained within is true and accurate to the best of their knowledge and research. This content is for informational purposes only and not intended to be investing advice.
View Comments and Join the Discussion!
Posted-In: Centers for Disease Control and Prevention Covid-19Government Regulations Education Startups Small Business General