3 Big Takeaways From The Arrest Of Huawei's CFO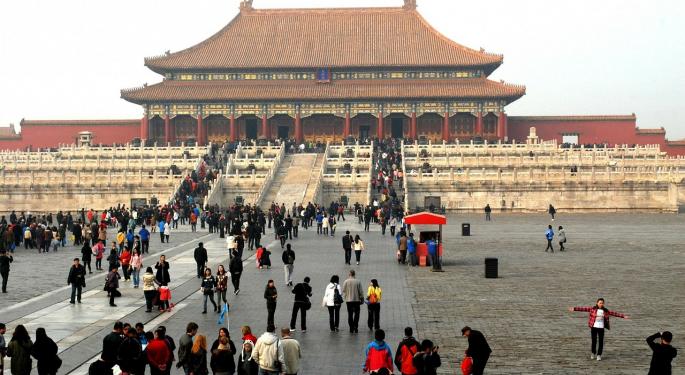 Canadian authorities at the request of American law officials arrested Huawei's global CFO Wanzhou Meng for allegedly violating Iran sanctions. The news shook markets Thursday, as investors fear U.S.-China trade tensions could pick up.
How worried should investors be? That depends who you ask.
Arrest Will Harm Relationship
The timing of Meng's arrest could be seen as a "message to the Chinese as well as to Chinese companies" that the U.S. administration will enforce they "abide by certain standards" and they need to change certain practices the American administration sees as unfair, CNBC's Eunice Yoon reported.
The U.S. government has been targeting Huawei "for about a year to curtail some of its activities in the U.S. on national security grounds," Yoon said.
Meanwhile, Mei Xinyu, an expert close to the Chinese Ministry of Commerce, said in a social media post "China should be fully prepared for an escalation in the #tradewar with the US, as the US will not ease its stance on China, and the recent arrest of the senior executive of #Huawei is a vivid example."
The Law Is The Law
Josh Bolten, former Chief of Staff to U.S. President George W. Bush and now president of the Business Roundtable, told CNBC Thursday the "law of the land" prohibits international companies from certain interactions with Iran and the U.S. Justice Department has an obligation to enforce its policies. As such, investors shouldn't necessarily read too much into the timing of the arrest, which coincided with the G20 summit and the face-to-face meeting between American and Chinese heads of states.
China Needs A Trade Deal
The Chinese government needs to secure a new trade deal with the U.S. so the arrest of a Chinese citizen will likely make negotiations "more difficult," Bill Bishop, Sinocism publisher, told CNBC. Encouragingly, China-based ZTE faced a similar allegation of violating Iran sanctions and an appeal to the U.S. administration resulted in a reversal of a ban on American companies selling components to ZTE.
There's also no certainty if Meng will even be sent to the U.S. to face trial in the first place, he said.
Related Links:
ZTE Reportedly Reaches Deal With US; Optical Stocks Mixed
US-China Trade Truce: 'You Don't Know For Certain How This Is Going To Play Out'
Posted-In: ChinaGovernment News Regulations Top Stories Markets Tech Media Best of Benzinga
View Comments and Join the Discussion!