Last-Minute Holiday Gifts To Millennials, From Millennials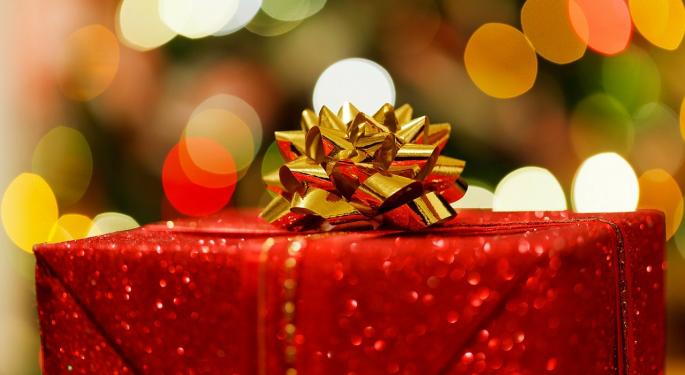 It's finally here. Christmas and Hanukkah are just days away in what has been a tumultuous year for many, strife with economic volatility and negative sentiments. However, for the first time in millennials' lifetimes, Christmas and Hanukkah overlap. Serendipitously, perhaps, in a cosmic attempt to emphasize that across belief systems, 2016 is ending on a note of community, gratitude and love.
Amid the negativity and anxiety of this election cycle, international conflicts and ever-present economic fears, many millennials may be finding themselves days away from gift-giving get togethers perhaps lacking that spirit of the season, or even lacking the physical gifts to exchange.
Keeping with the reason for the season, but also keeping in mind the tangible expectations, here are a few suggestions for those still scrounging this week to bring a little cheer to others this year.
Share An Experience
Whether participating in a Secret Santa gift exchange or a traditional gift giving, millennials value experiences. For a variety of reasons, experiencing things versus owning things fulfills a person in a way knickknacks just cannot.
This year, why not give the gift of spending time with someone?
The Price: Completely dictated by the giver. From free experiences like taking a nature hike to minimal costs (picnicking in the park) to extravagant outings, the experience is priceless.
Give The Gift Of Continued Giving
Donating to those in need in the name of someone else can be a heartwarming sentiment to share. From charities to social justice organizations, a simple gift on behalf of a group of people or an individual keeps the spirit of giving alive. Paying it forward touches more people than just the giver and intended recipient.
Or, consider setting up a volunteer activity where the recipient can also log some volunteer hours in good company.
The Price: At the discretion of the giver. For example, Heifer International explains its project, "Giving an animal is like giving someone a small business, providing wool, milk, eggs and more. Animal donations can provide families a hand up, increasing access to medicine, school, food and a sustainable livelihood." Donating just $10 can help provide a family with a goat; $20, an entire flock of ducks or chicks or geese. For other foundations, like Toys for Tots, a monetary donation at any amount is humbly and gratefully appreciated.

Give Humor, In Unpredictable Ways
Gag gifts are often part of the collective holiday party scene, but giving tangible gags can only provide so much laughter. There are, however, ways of getting that chuckle without feeling like it's a waste of money. Oxfam Manure allows customers the unique opportunity to give the gift of dung. These gifts "help create lasting solutions to poverty, hunger, and injustice." According to the website item page, "This green gift transforms waste into power — agricultural power. Organic manure increases crop yields and is cheaper, greener, and safer than chemical fertilizers."
Not feeling dung? Consider giving a butterfly a tree or adopting a book.
The Price: $12 for Oxfam manure. A $25 donation to Trees for Butterflies provides 50 trees. The Smithsonian Libraries' Adopt-a-Book program offers titles at a variety of prices; a quick search of adoptable titles provided a range of $250 to $11,000.
View Comments and Join the Discussion!
Posted-In: Budget Budgeting Christmas gift giving giftsTopics Personal Finance General Best of Benzinga