Google And Facebook Have A Literal Duopoly Over The Digital Ad Market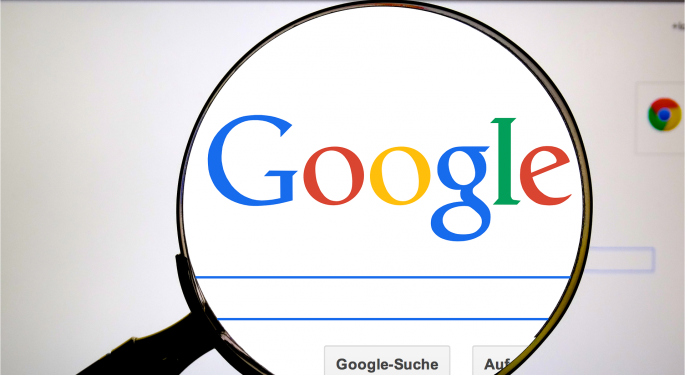 Jason Kint, CEO of Digital Content Next, was a recent guest on The Digiday Podcast. Discussing ad blocking and how it could benefit publishers, the expert went into the duopoly that Facebook Inc (NASDAQ: FB) and Alphabet Inc (NASDAQ: GOOGL) (NASDAQ: GOOG) have over the ad marketing space.
DCN's analysis has revealed that 90 percent of the growth seen in ad spending is concentrated by these two companies. This means that content publishers are left to fight over the remaining 10 percent of the spend before discounting the cuts that ad tech companies and other intermediaries take, which stand around 50 percent.
What's interesting here is that these publishers are the ones that actually create the content that people search for or share on Facebook's and Alphabet's platforms, Kint pointed out. This creates an ecosystem that is neither healthy nor vibrant, but rather one that won't pay for content in the future.
So, is Facebook a friend of publishers?
According to Kint, Facebook and Google are seen by publishers as "frenemies." On the one hand, they're vital for traffic, for content to get to consumers.\
On the other hand, "the dynamics of their business, especially Facebook, and the data that they're able to collect, both organically and across the entire web, is very much a foe that needs to be addressed because it's creating consumer issues and… a market that is not healthy."
View Comments and Join the Discussion!
Posted-In: Digital Content Next Jason Kint The Digiday PodcastTech Media Best of Benzinga