Expedia Or Priceline: Which Would You Rather?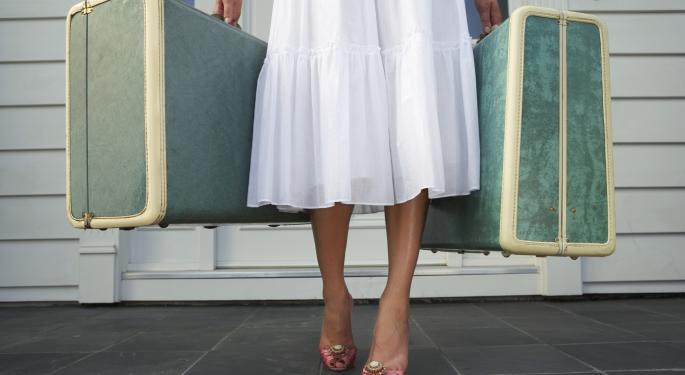 In the race for supremacy in the online travel sector, several companies have held their own. Two -– Priceline (NASDAQ: PCLN) and Expedia (NASDAQ: EXPE) –- are solid stock picks.
If you have them in your portfolio already, you know they are strong performers and will likely only get stronger based on market capitalization data, executive personnel and strategy.
But one has to be better than the other, right? So which is it?
Expedia
Annual gross bookings for Expedia were last estimated to be about $39 billion, making it one of the largest and most successful companies in the world's online travel market.
The company specializes in travel purchases, travel planning and travel experience sharing. With more than 200,000 hotel suppliers and 300 airline suppliers, Expedia's web portals are the textbook definition of what a bridge between supplier and consumer should look like.
Brands like Hotwire, Hotels.com and the Chinese travel site eLong are all situated firmly under the Expedia corporate umbrella and are each successful in their own right.
Related Link: Walgreens Or CVS Caremark: Which Would You Rather?
Priceline
Priceline is generally considered Expedia's primary competitor because of its historically strong presence in the international market. Revenue growth for Priceline reached 40 percent throughout the course of the 2013 fiscal year, which dwarfed the 23 percent growth that Expedia experienced during the same time period.
Priceline executives report that they plan to continue developing the company's international revenue through acquisitions. One such move is taking the position of majority owner of Expedia's international cornerstone, eLong, as well as Trivago, a solidly performing travel search engine in the Pacific Rim.
Expedia is also pursuing growth; it has spent the last several months developing a data analysis model that gives it more accurate information about consumer spending habits and behavior. Using this data the company has made significant adjustments to its offerings, resulting in margin expansion and already some revenue growth.
Both Expedia and Priceline, as strong as they are, need to watch out not only for each other but also for the slew of other companies entering the online travel market. Google, for one, has begun to generate a respectable amount of traffic on its travel-specific search engine and could become a formidable foe in fiscal 2015 and beyond.
For now, Expedia and Priceline are two of the sector's household brands.
Posted-In: elong Expedia hotels.com Hotwire priceline TrivagoTopics General Best of Benzinga
View Comments and Join the Discussion!