2013 Holiday Giving Guide: Tips on Giving to Charity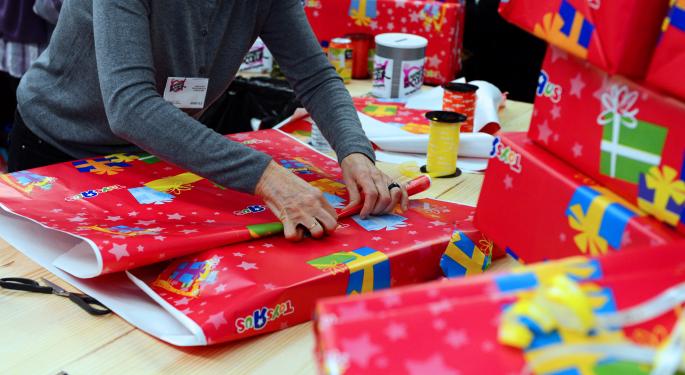 Sure, you can load up the tree with gifts; many of which people don't need or even want, but increasingly more socially-minded givers are looking for ways to put that money to better use.
We put together of couple of quick tips on how to give to charity this year and feel like it's being used responsibly.
Commit to One or Two
Are you the type that gives $20 to random charities throughout the year? Consider this: Most charities are fighting battles much larger than themselves. A few charities versus cancer is hardly a fair fight and they need all the money they can get from loyal donors to make any kind of difference.
Commit to regular gifts to one or two charities. Let others commit to the same thing at other charities. Experts say that your money will be put to better use as you not only give, but become involved by learning about and being an advocate.
Stop Looking at Administrative Costs
Most articles you read talk about the metric of administrative costs. The higher the percentage, the worse the charity handles its money. But is that true? If you're giving your money to an organization fighting hunger in your community, do you want them using your donation to hire the person who will work for cheap or do you want the best people (who cost a little more) fighting the battle on your behalf?
In any business, it takes money to make money (or solve a problem). The amount of money spent isn't as important as how it's being utilized. Read this article to learn more.
Related: Epilepsy Society Charity Diners Stay Refreshed Thanks to Angel Springs' Donation
Instead, evaluate their vision, ask about how they measure their progress, and make decisions based on those metrics. Just because an organization is cheap doesn't mean its effect. Quite the opposite is likely true.
Use Web Resources
No one website has the perfect formula for rating charities. Look at a few different resources as you evaluate a charity. Charitynavigator is probably the best known and for good reason but also look at others. Also look at goodintents.org and GiveWell. Not only are there charity recommendations, they include articles that provide giving advice as well as updates on their evaluation metrics.
Get Involved
Remember the idea of giving to only one or two charities? Take time to get involved in its efforts as well. Set up a meeting with the charity's development department to hear what they're doing and ask all of the questions you can think of regarding their vision, and how they're trying to reach their goals.
Volunteer at their events if that's an option, offer to use your professional-level talents and skills to help, and stay informed throughout the year. Don't just give your money, give your time and help them grow.
Posted-In: CharitynavigatorTopics Personal Finance General Best of Benzinga
View Comments and Join the Discussion!