People Are Angry Over Pepsi Ad Featuring Kendall Jenner Calming Protest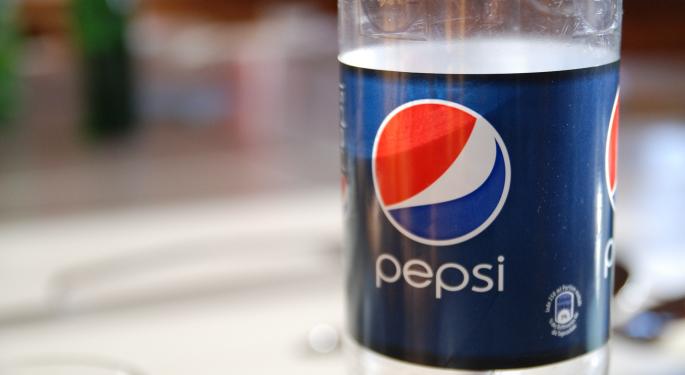 A PepsiCo, Inc. (NYSE: PEP) commercial featuring Kendall Jenner quelling a police protest by giving a cop some pop has exploded like a furiously shaken can.
The 30-second spot shows the reality television star, part of the Kardashian clan, sauntering from a fashion shoot to a protest monitored by stern-faced police officers. She hands one cop a can of soda and smiles ensue all around, with the slogan "Live For Now."
The official YouTube video--which Pepsi says is "a short film about the moments when we decided to let go, choose to act, follow our passion and nothing holds use back"-- was garnering a heavily lopsided number of "thumbs down" votes.
The commercial immediately triggered a backlash across social media. Critics accused it of trivializing police brutality and cashing in on the "Black Lives Matter" movement.
"To make matters worse, the commercial is trending on the 49th anniversary of Martin Luther King Jr.'s assassination," the Huffington Post wrote about the "cringeworthy" advert.
Critics Post Satirical Pepsi Testimonials
Others accused it of mimicking a famous picture from last year of demonstrator Leshia Evans serenely facing down riot police during protests in Baton Rouge, Lousiana, after Alton Sterling was fatally shot by police.
One Twitter user wrote that if he had approached police as Jenner did, "100% chance my Pepsi gets mistaken for a gun and I'm dead in that situation."
The ad triggered a wave of photos from civil rights struggles with sardonic, let-them-drink-Pepsi captions. One includes an impassioned King at a microphone seeming to say "I've been to the mountaintop, there's a Pepsi machine."
Pepsi told Adweek it's standing by the commercial, which the advertising trade journal called "tone deaf."
"This is a global ad that reflects people from different walks of life coming together in a spirit of harmony, and we think that's an important message to convey," Pepsi's statement said.
TheStreet's Brian Sozzi said the commercial was "uncharacteristic" for a brand that so carefully manages its image, but it made him check the soda's stock, which was up by $7.68 a share in the past three months.
Update: Pepsi pulled the ad on Wednesday afternoon and released this statement:
"Pepsi was trying to project a global message of unity, peace and understanding. Clearly we missed the mark, and we apologize. We did not intend to make light of any serious issue. We are removing the content and halting any further rollout. We also apologize for putting Kendall Jenner in this position."
View Comments and Join the Discussion!
Posted-In: Black Lives Matter Kardashian Kendall Jenner Pepsi YouTubePsychology Media General Best of Benzinga