Target's Deceiving Q2 Numbers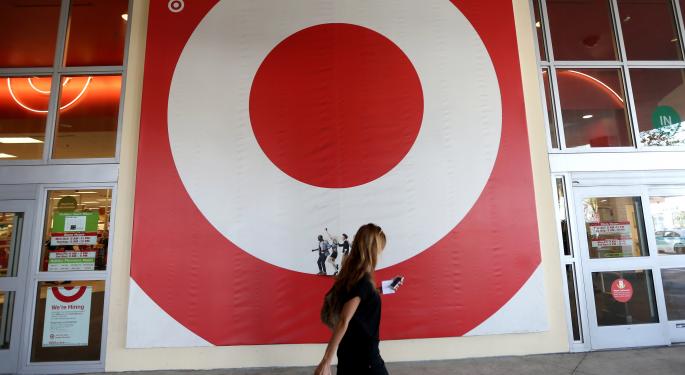 When people hear or read the word Target (NYSE: TGT), they might still associate it with the data breach that occurred early last holiday shopping season. While this is understandable, it's not entirely fair.
Data breaches are rampant and hitting retailers left and right. Target is spending $100 million on credit card technology. Contrary to popular belief, Target could become the safest shopping destination in existence when it comes to the use of credit and debit cards.
When looking for reasons to dislike Target from an investment perspective, the data breach factor may want to be excluded. It's only a matter of time before consumers recognize the vast improvement Target will show in this area.
There are still concerns with this giant retailer, however.
Related Link: Burger King: Not Just In It For The Doughnuts
Looking only on the surface might show impressive second-quarter sales. Total sales increased 1.7 percent to $17.4 billion year over year. Breaking that number down: U.S. sales improved 0.7 percent to $17 billion, and Canadian sales skyrocketed 63 percent to $449 million. But there's a catch.
Comp sales measures sales at stores open for at least one year; it excludes new store openings. When a retailer opens more stores within a year, it makes the revenue number look very appealing, but it's a skewed number.
While comp sales in the United States were flat, Canadian comps slipped 11 percent. The main reason Canadian sales increased so much is because Target opened 48 new stores over the past year.
Target explained that the reason for the significant comps decline relates to the strong sales and difficult comparison to the grand opening of stores last year. This seems justifiable, but barring Wal-Mart Stores, it has been very difficult for U.S. retailers to succeed in Canada. Canadian consumers are very loyal to local brands. It will be important to keep a sharp eye on Target Canada's holiday season performance.
The good news is that Target has reported a better than one percent comps sales improvement for July, domestically. The company has also stated that improved sales have continued in August because of back-to-school shopping.
View Comments and Join the Discussion!
Posted-In: Movers & Shakers General Best of Benzinga