These 4 Biotech Stocks Have Been On Fire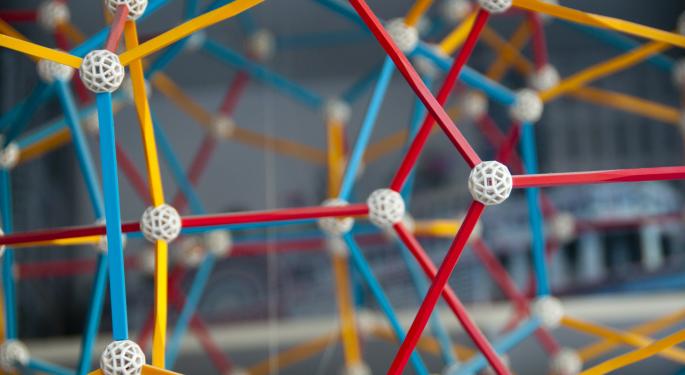 The S&P 500 and Dow Jones Industrials continue to march higher. At some point the party will end, but for now, new highs are a daily occurrence.
Some of the best performing industries over this latest market tear have been airlines, metals and semiconductors.
However, as has been the case for most of the year, biotechnology has also been one of the best.
Which biotech names have been the best of that breed? Below is a list of the top-four performing biotech stocks over the last month.
Coming in at No. 4 would be Achillion Pharmaceuticals, Inc. (NASDAQ: ACHN).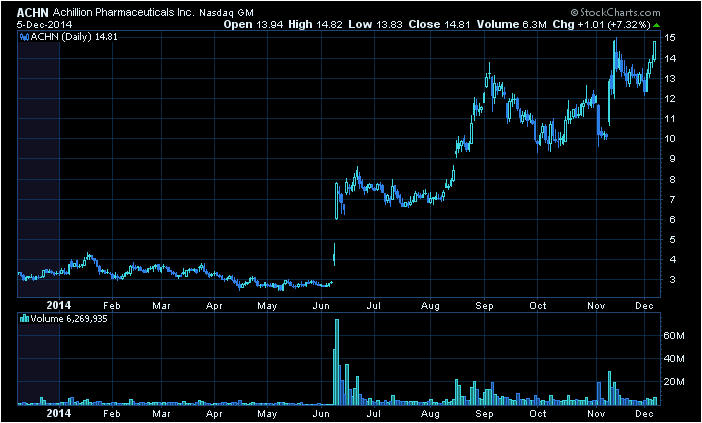 Achillion has increased by 34 percent over the last month and closed at $14.81 on Friday. It is, however, seeing a large selloff in Monday's session.
Next up on the list would be Agios Pharmaceuticals Inc (NASDAQ: AGIO).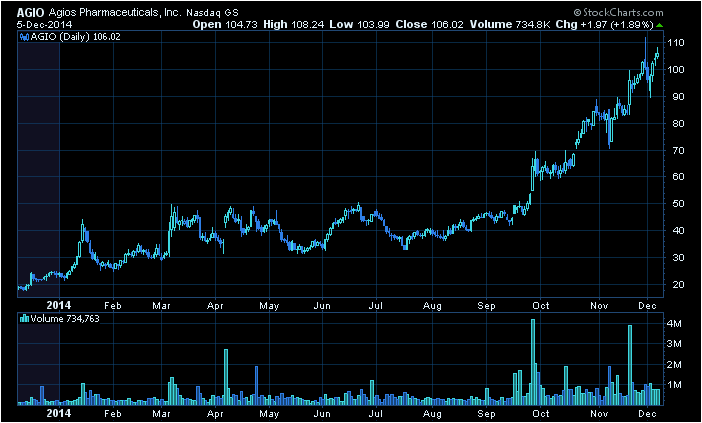 Agios has seen a more than 47 percent increase during the same 30-day time period. The stock ended last week at $106.02 and was up another 2 percent Monday afternoon.
The second-biggest biotech gains over the last month have come from Amicus Therapeutics, Inc. (NASDAQ: FOLD).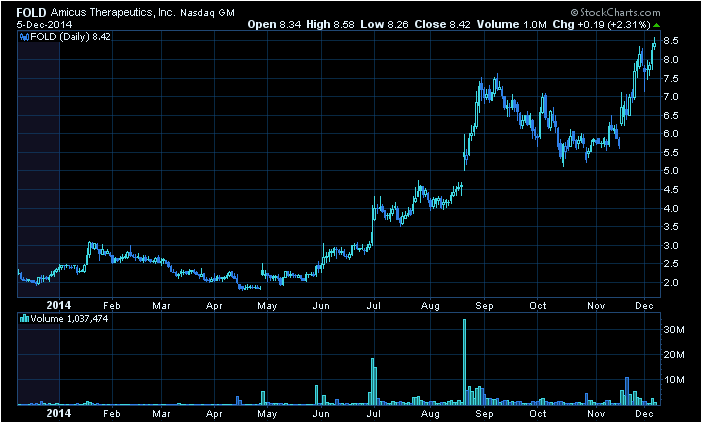 Amicus has increased by 47.8 percent, just barely edging out Agios.
The race for No. 1 wasn't so close, thanks to the performance of Orexigen Therapeutics, Inc. (NASDAQ: OREX).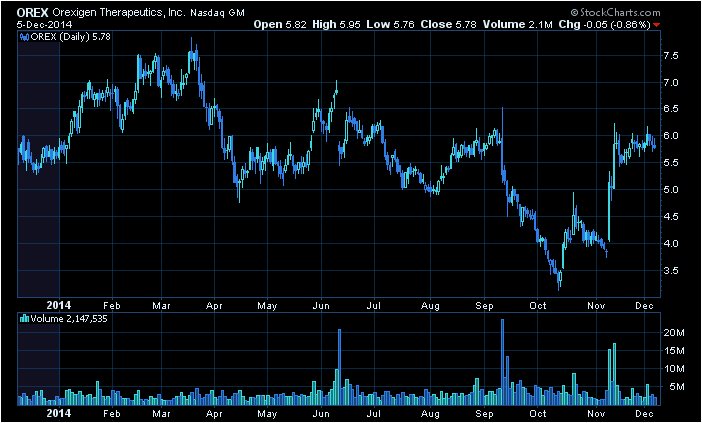 Orexigen has more than doubled in the last month having gained 50 percent. The stock closed on Friday at $5.78.
Obviously, investors should conduct their own due diligence before investing in any stock.
The biotech stocks considered for this review were confined to those more than $5 per share that traded at least 500,000 shares a day based on a 90-day average.
Posted in: Health Care Technicals Trading Ideas General Best of Benzinga