A Mighty May: Over $200,000 In Gross Profits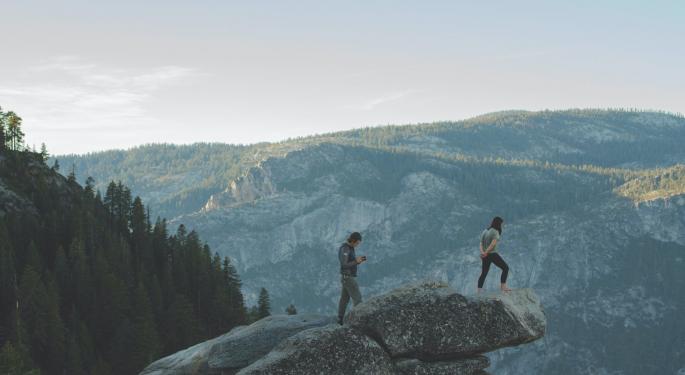 I'm happy to say that it looks like I'm poised to close out a second month in a row with zero red days. Not only that, but I've also logged another massive winning day on Thursday that, at one point, would've been my biggest green day ever. But, after giving up some profits, it only clocks in as my second-best day ever following last week's stellar $47,000 day.
Still, between those huge wins and the series of solid green days throughout May, I've managed to surpass $200,000 in gross profits on the month. And if you look at my results over the course of this green streak, I'm closing in on $300,000 in just that span.
For context, my gross profits for all of 2019 was $367,242, while in 2018, my best year ever, I clocked in at $499,826. We're not even halfway through the year and I'm already closing in on those figures. It's pretty incredible.
My biggest single trade for the week, and also the year, was in ARCA biopharma, Inc. (NASDAQ: ABIO), which was a leading stock on my morning gap scanner gapping up 115% in premarket trading. Like last week's big trades in ShiftPixy, Inc. (NASDAQ: PIXY), ABIO was another low float stock moving on a headline.
Despite being relatively thin, I decided to start trading ABIO daily aggressively from the start, taking a couple of premarket trades, one win and one loss, that effectively canceled each other out. At that point, I was getting nervous about being too aggressive too quickly but, especially once the bell rang and the stock chopped around somewhat in the pullback.
However, the next green candle after the pullback squeezed up about 50 cents and by then I was looking for my entry on the next candle. I took a big 10,000 share position as the stock jumped another 40 cents and sold before it went into a halt. I took a few more trades following the halt as the stock pulled back again and I was up a little shy of $5,000..
After those initial trades, all of which took place in the first 15 minutes of the day, the stock spent some time consolidating, but it didn't flush out and there was still a lot of activity in the order book. I waited for another big green candle and, at around 10 am, the stock started squeezing up again in what would be the biggest move of the day that pushed me close to the $20,000 mark. With that solid cushion, I just kept trading the pullbacks and gradually added profits a few thousand dollars at a time, trading an average share size of about 8,000 shares.
It was an aggressive approach to the day, and I'm conscious of the fact that it resembles an attitude I've tried to limit in 2020. However, the stocks that I tend to trade have simply been on fire recently, and the results from the past month have given me plenty of capital to work with.
Nevertheless, I'm going to try and moderate some of that enthusiasm heading into the new month and keep my share size more manageable, at least until I get a few more green days under my belt.
If also you're looking for a fresh start in the new month, or you want to hone your trading for the summer, Warrior Trading is still in early enrollment for Summer School. For those interested, don't sleep on registering now for the 40% discount were running on all of our programs.
View Comments and Join the Discussion!
Posted-In: Warrior TradingEducation Psychology General