The 3 Biggest Differences Between Trading Stocks And Futures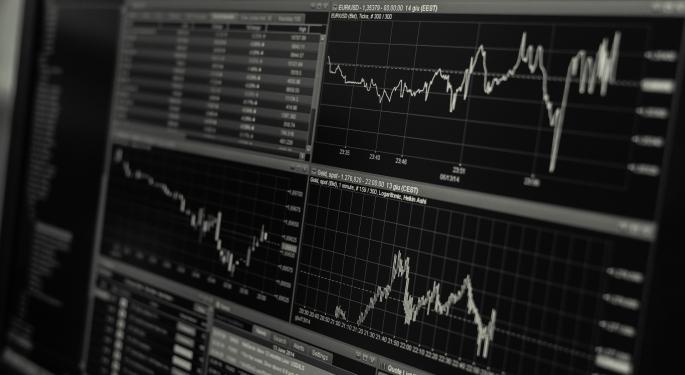 The futures market is one of the main arteries of Wall Street. While stocks may generate most of the headlines (including on this website), many traders actually prefer trading futures because of the added flexibility the market provides.
Futures contracts represent a legally binding agreement to buy or sell a financial instrument at a later date. These contracts are standardized in several ways, such as their quality and quantity, and are traded on an exchange just like common stocks. A futures contract can be written for anything from commodities (like gold and oil), to stock indexes (like the S&P 500 and Dow Jones Industrial Average), to foreign currencies and interest rates.
RJO Futures has put together a handy guide in the biggest differences between trading futures and stocks. Here are three of the most important:
Trading Hours
Unlike the U.S. stock market, in which every exchange is open for most people between 9:30 a.m.- 4 p.m. ET Monday-Friday, the futures markets are almost always open from Sunday night through Friday evening. However, not every futures market has the same trading hours. Crude oil, for example, trades on the CME Globex Sunday-Friday from 6:00 PM until 5:15 PM, but coffee only trades from 4:15 am - 1:30 pm.
Expiration
This is probably the biggest difference between the stocks and futures. While stocks will never expire unless the company gets taken over or goes bankrupt, futures usually expire within the next year. They always expire on the third Friday of the month, though not every futures market has expirations every month. The S&P E-mini futures, for example, expire on the third Friday of March, June, September, and December.
Short Selling
Shorting in the futures market is also much simpler than shorting stocks. If you want to short a stock, you must first open a margin account with your broker with a minimum initial
deposit of at least 50 percent of the value of your short position. Your broker must also go and locate shares of the stock you want to short so that they then lend to you to sell.
Shorting a futures contract is not nearly as complicated. First of all, futures margin accounts only require an initial deposit of 5-20 percent of the value of the contract, so it's not as capital intensive. But because a futures contract is written for a date that hasn't happened yet, you don't need to borrow any underlying asset. If you want to short coffee because you think it will go down in the future, all you have to do is go to your broker and sell a contract.
There are many other differences between the two instruments. As with anything, the best way to prepare for your first futures trade is understanding the basics.
RJO Futures is a content partner of Benzinga
View Comments and Join the Discussion!
Posted-In: RJO FuturesEducation Futures Markets General Best of Benzinga