Tesla Call Option Holders The Big Winners From Stay-Public Decision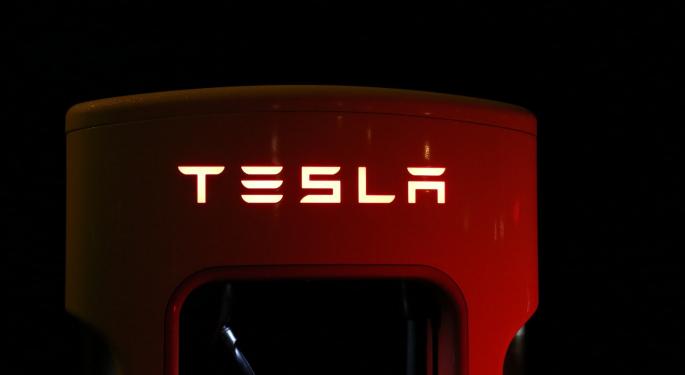 After a big initial dip Monday, Tesla, Inc (NASDAQ: TSLA) closed the day roughly flat in its first day of trading following CEO Elon Musk's announcement that he's dropping his plan to take Tesla private.
Tesla's stock is now trading well below where it was prior to Musk's infamous "funding secured" Tweet back on Aug. 7, but Tesla long call option holders are breathing a sigh of relief.
Big Winners?
At the time Musk made his "funding secured" tweet, Tesla stock was trading at around $340 and the $420 price tag represented roughly a 23.5 percent premium to the share price. While that price may have been good news for traders who were looking for a quick way to cash out of Tesla stock with a large profit, it wasn't necessarily good news for Tesla call holders, particularly those with high hopes and out-of-the-money strike prices.
For example, there's currently an outstanding interest of more than 9,000 contracts on January 2020 Tesla call options at a strike price of $700 per share. These options are essentially a lottery ticket that Tesla will produce explosive growth in the next couple of years, and they would pay off by more than 1,000 percent if Tesla's share price hits $800 by 2020. If the go-private deal had been completed, however, any call options with a strike price of $420 or higher would have been instantly worthless.
Benzinga highlighted the collapses in many of these call options following Musk's tweet: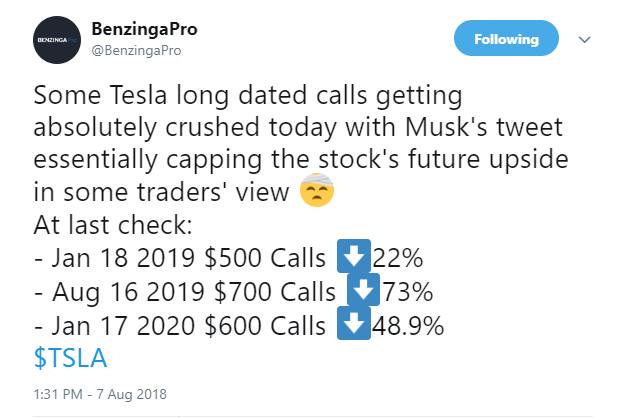 The potential $420 buyout price limited the upside of these call options, temporarily shifting the risk/reward balance for many strike prices and capping potential gains. Now that the deal is off the table, these options once again have no cap on upside in the near-term or the long-term.
The image below is just one example of how Musk's announcement that the deal is off the table this week sent Tesla January 2020 $600 calls soaring from around $6 to as high as $12 on Monday, a 100 percent gain.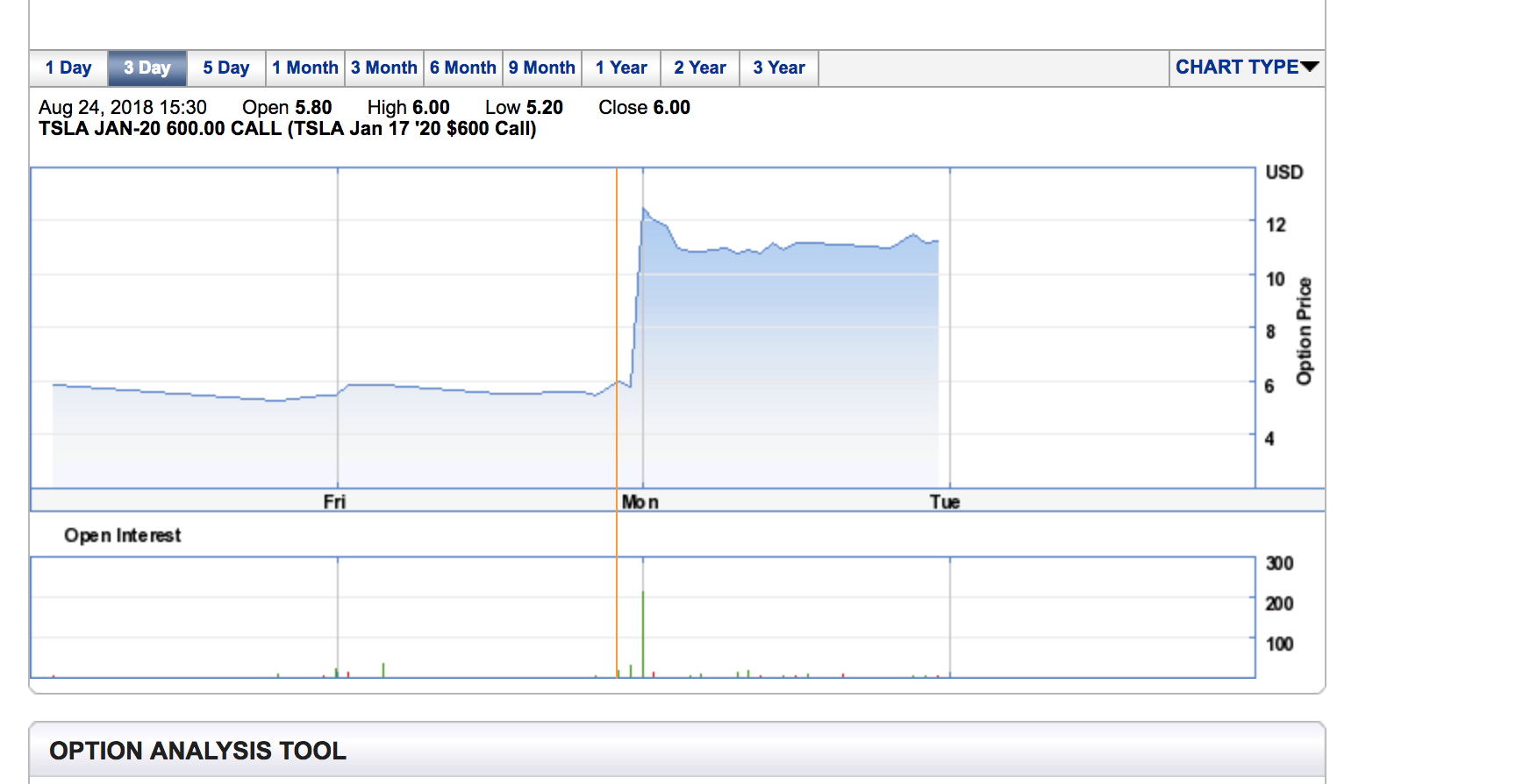 At time of publication Tuesday morning, Tesla's stock was trading around $314 per share.
Related Links:
Tesla Zaps Go-Private PLans; Wall Street Reacts
Tesla's Stock Continues Fall After JPMorgan Cuts Target To $195
Posted-In: Call options Elon MuskOptions Top Stories Markets Trading Ideas Best of Benzinga
View Comments and Join the Discussion!