Why Knowing Your Goals Will Make You A Better Trader, Investor and Saver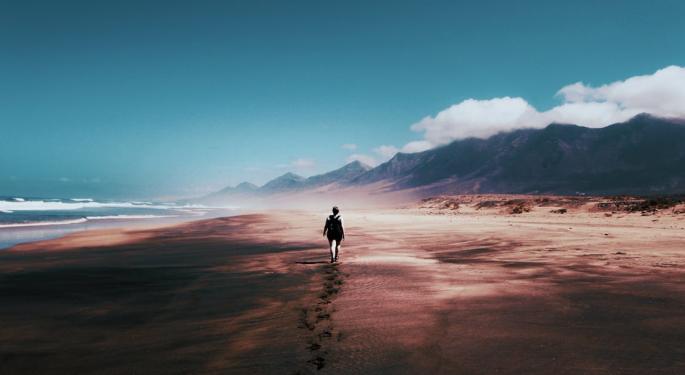 Another choppy week in the market, but I still find myself up on the month to the tune of about $70,000. This is thanks in large part to a few clutch trades in Boxlight Corporation (NASDAQ: BOXL) and other names that were catching a streak of momentum, though, the same approach of buying in 10-20k shares also put me off pace of approaching $100,000 halfway through the month. It's been a lesson in finding balance and following my own rules when I hit a wall.
Part of that balance that I've been trying to strike has been in my IRA, which I have been trading from intermittently with various levels of success. My initial goal when undertaking the challenge of trading a retirement account was to reach the $25,000 required to bypass the pattern day trader rule, which limits me to three intraday trades a week. A difficult task, especially given that I regularly make more trades than that in the course of an hour in my main account.
After starting with just over $11,000, I've hovered near the $20,000 mark but have yet to even breach $25k (no to mention adding a few thousand dollars in padding to actually execute day trades with any volume). This week my account took another $2,000 blow on an over-commitment on Qumu Corporation (NASDAQ: QUMU). It was essentially a buy-at-the-top situation that also took a chunk out of my regular account.
What precipitated my enthusiasm on a trade that broke so bad? The same thing that's kept me afloat through May: momentum. QUMU, Pain Therapeutics, Inc. (NASDAQ: PTIE), Koss Corporation (NASDAQ: KOSS), each and every one of these names shot to the top of my momentum scanner, none of them resulted in a worthwhile trade.
This isn't the worst thing in the world. Obviously, I would like to finish every day in the green with 100 percent accuracy. But my impulse to commit to momentum in a market environment that seemed to be rewarding that is how I made one of my single biggest trades ever.
What is especially frustrating, and what I would like anyone reading this to take away from this, is that this strategy wasn't a smart move for my goal in the IRA. Traders, investors and anyone in stocks should have a clear understanding of their goals and how their investments will get them to that goal.
In the case of my QUMU position, I conflated my goals and strategies from my main account, where there are no (or at least very few) limits or restrictions outside of my own better judgement. My IRA, which I have struggled in all year, has some very concrete limitations. Regardless of my confidence in my methods for finding momentum stocks or gap-and-go setups, I know that my goal is to get to the point where I can trade, 5-, 10-, 20-thousand shares without worrying, but that means relying less on lingering trends and more on identifiable patterns I am noticing in the market at the moment.
View Comments and Join the Discussion!
Posted-In: Warrior TradingEducation General