How To Make The Most Of Your Student's 529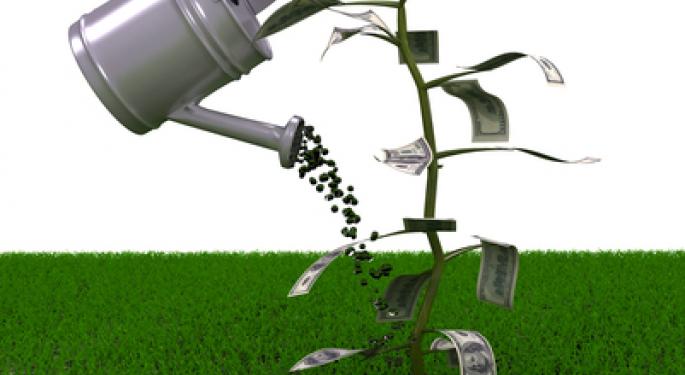 The average cost of college is going up every year. Tuition, which is widely reported, is only part of the equation. There are also books, fees, and room and board.
Aid is unlikely to meet the entire cost, especially as colleges and universities face budget concerns themselves. As a result, you need to save wisely for your student's schooling, and a 529 can make that happen.
However, there's more to a 529 than squirreling away money. It's an investment vehicle, and you need to make wise choices.
Choose the Right Plan to Start
Choosing the wrong plan can really cut into your savings. Some 529 plans have higher fees, and others limit your investment options. Make sure you do your research.
First, research the plans your state offers. State 529 plans often give you tax credits that lower your state tax bill. Several states – Pennsylvania, Arizona, Maine, Kansas or Missouri – will give you tax benefits if you invest in any state's 529 plan.
Secondly, make sure you're aware of fees and expenses. Fees really add up over the 18 years of a child's life. A 1% difference can cost you thousands of dollars that could be available for your student's education.
Finally, if you find yourself in the wrong plan and decide to switch, do it carefully. Work with the administrator of the new plan to coordinate the transfer to avoid risking penalties or taxes. Remember that you can only make one penalty-free rollover per 12-month period.
Choose the Right Investment Plan
When you set up your 529, you'll be able to choose your investment option. Different 529 plans will have different options, but this is what you may find.
Target-Date Investment Portfolio
If you're looking to "set it and forget it," this is the choice for you. Your investments will be more aggressive early on, and then will be readjusted to be more conservative as the school attendance date draws near.
You'll want to be aware how aggressive and conservative each end of the glidepath is, and understand the thinking behind it. Make sure you're comfortable with the investment allocation.
Static, Targeted-Risk Portfolios
With this type of investment plan, you choose the risk/return level that you're comfortable with, and your funds go into the risk level(s) you choose. Don't accept a fee on top of a mix of portfolios. You can create a mix on your own and save yourself the money.
Again, be sure you review the investments and choose what you're comfortable with. You can reallocate once or twice a year, as needed, to maintain the risk you're interested in.
Customized Portfolios
If you're well-educated on investing, you may want to choose your own custom portfolio. Choose mutual funds or ETFs that fit your desired investment style, and rebalance carefully. Remember that you are limited to two investment exchanges per year, so use them wisely.
Again, be sure to understand the rules around rebalancing, and do your best to avoid extra fees.
Use the Withdrawals Correctly
Because student and parent-held 529s are considered assets on the FAFSA, you want to cash those out first and use them quickly. 529s held by grandparents or other relatives can be used later in the college career.
Make sure that the money is used on the specific qualified higher education expenses (QHEE) that are approved. Failure to do so can result in taxes and penalties.
For instance:
Withdrawing funds before your student enrolls college results in taxes on the disbursed amount, along with a 10% penalty on the earnings.
If you take out more than your child needs for QHEE after other grants and scholarships, the excess is considered taxable income
Remember that a 529 can only pay for off-campus housing expenses that do not exceed the on-campus housing cost. You also cannot use a 529 to pay for student loans – instead, you may consider consolidating after your child graduates.
Maximize Your 529 Investment
Paying for college has become harder and more complex over time. A 529 will go a long way toward putting your mind at ease as your child grows.
If you invest well and take full advantage of your contribution limits, your child could be in great shape when the college years arrive!
The preceding article is from one of our external contributors. It does not represent the opinion of Benzinga and has not been edited.
Posted-In: contributor contributors student loansEducation Personal Finance General Best of Benzinga
View Comments and Join the Discussion!