6 Great Trading Podcasts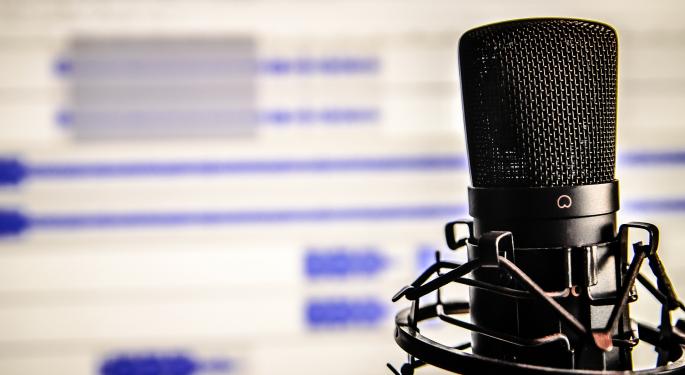 Trading can be a treacherous road, especially if you're doing it alone. If you're already listening to Benzinga's PreMarket Prep but crave more guidance, podcasts may fill the void.
Motley Fool Money
Chris Hill hosts a funny weekly podcast with a panel of experts and guests. They break down the news of the week and offer some light stock market strategy advice. They feature a guest interview of a current author, trader, or business executive. At the end of the show, the panel each suggests a stock to keep an eye on. They don't dive too deep into investing strategy. Instead they focus on making investing simple to understand for the hobby investor
Rule Breaker Investing
This podcast is also a part of the Motley Fool suite. Host David Gardner has a unique approach to evaluating companies. He seeks unnoticed companies. He breaks down some investing strategy, picks stocks, has a monthly mailbag, and has interviews from industry leaders. It's less topical in nature than Motley Fool Money, so he's able to cover more in depth topics and strategies.
Tastytrade
Tastytrade is a good podcast for those who are looking to get into more complex trading. Investors looking to add options trading to their tool kit will enjoy this podcast. Co-hosts Tom Sosnoff and Tony Battista discusses both beginner and advanced options strategies, but in an approachable way. He also features experienced traders on his show. They explain how they got into trading, and how they became successful.
Rich Dad Radio Show
"Rich Dad Poor Dad" author Robert Kiyosaki discusses personal finance, the stock market, wealth building, and business strategy. Robert inspires people to take control of their own success in life, and shows practical ways to achieve their financial goals. This podcast is great for anyone who wants to build long-term wealth.
Mad Money Podcast
This is the audio version of Jim Cramer's "Mad Money" show on CNBC. Cramer goes over the market news of the day, gives stock picks, educates on beginner stock strategy, and interviews industry leaders.
Two Blokes Trading
Tom and Brandon host this entertaining podcast. The show is engaging, and helpful to new investors; the hosts themselves learn from their expert guests and by trial and error. Listeners to this podcast will get to share the experience of learning to trade with the podcasts hosts.
Posted-In: Education Media Personal Finance General Best of Benzinga
View Comments and Join the Discussion!