Women's Wealth Gap: If We're So Smart, Why Are We More Likely To End Up Living In Poverty?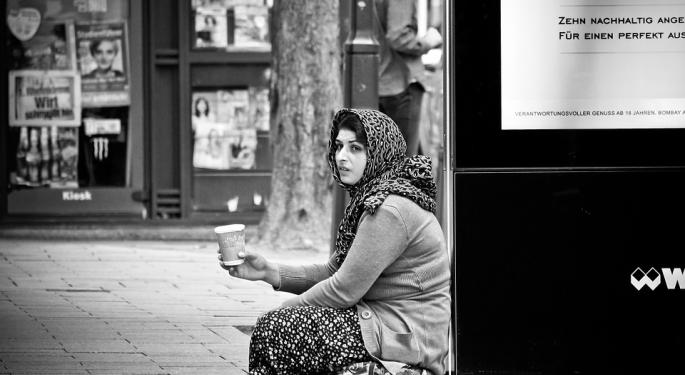 Benzinga is proud to introduce the Benzinga Women's Wealth Forum, a space where women can learn how to empower themselves through financial technology and be inspired by the stories of powerful women in finance.
This is the first of a series of articles that describe the extent of women's wealth gap, why it matters, and what companies can do about it.
While everyone will likely face challenges on their journey to financial wellness, women face specific and systematic gender-based obstacles every day that make their journey more difficult and the destination of financial wellness harder for them to reach. These obstacles include the substantial and cumulative consequences of wage inequality, a lack of access to tools that can help build wealth, an increased debt burden on average as well as the historical and cultural perceptions that surround women's roles.
Women are twice as likely to live in poverty during retirement compared to men, despite earning the majority of college degrees at every level, including 57 percent of undergraduate, 60 percent of master's, and 51 percent of doctorates. They participate in comparable numbers to to men in the workforce, comprise 40 percent of breadwinners for their families, and contribute 40% of household income in the U.S. And of the children living in poverty, 56.5 percent live in households headed by women. So not only women, but the next generation of Americans are being left behind.
These statistics should concern everyone. But employers especially should be concerned because women's participation in the workforce is declining, at a time when the US is facing a scarcity of skilled labor essential to the nation's economy and to business success and innovation. And recent research indicates that companies with more women in senior management positions are more profitable. Closing women's wealth gap could provide tremendous benefits on multiple levels—to individuals, businesses, and society in general. In this series of articles, we'll explore the data documenting the wealth gap women experience, the reasons behind it, and what employers can do to help close it.
Click here to continue on to part two. And to hear from authors like Martha Menard, be sure to grab a ticket to the Benzinga Women's Wealth Forum March 21.
Posted-In: Benzinga Women's Wealth Forum Women's Wealth GapEducation General
View Comments and Join the Discussion!