What Is A Piggyback Or 80/10/10 Mortgage Loan?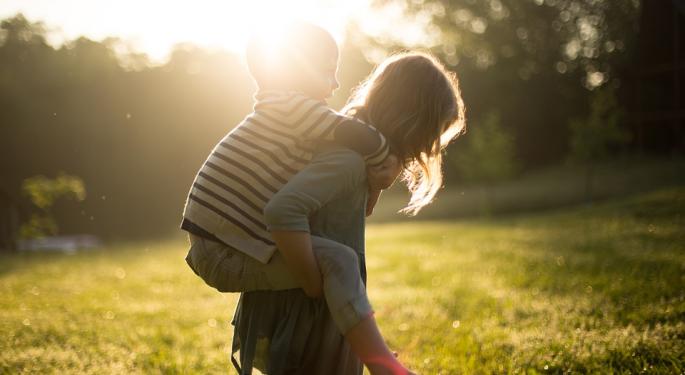 The following article originally appeared on Unison.com.
Buying a home is one of the biggest transactions you'll make in life. And like most major financial decisions, it's best to be aware of all the options before figuring out which is the best for you.
A traditional mortgage loan usually requires a homebuyer to put down 20% of the price of a house in cash. The rest of the home's cost is covered by the mortgage.
The problem is, a 20% down payment often means saving up a massive amount of money before you can buy. For example, you may need to put down $100,000 in cash on a home that costs $500,000 — which isn't unheard of in urban areas or popular real estate markets.
But taking out a traditional mortgage isn't the only way to finance your purchase when you buy a home. There are many different ways — including the "piggyback" or 80/10/10 mortgage. In this blog post, we'll examine piggyback loans and how to know whether it is a good option for you.
Understanding Piggyback Loans
When you take out a piggyback loan to buy a home, it means that you get a second loan in addition to the primary mortgage loan. You use the funds from a piggyback loan to boost your down payment amount.
What's the major benefit? It allows you to qualify to buy a home and avoid private mortgage insurance (PMI) even when you don't have 20% down.
You usually need to pay PMI when you have less than 20% for your down payment because the lender sees a smaller down payment as a bigger risk to them. To protect themselves, lenders require PMI in these cases so that if you do default, they'll have some protection.
See how a home ownership investment can double your down payment.
Normally, PMI can cost around $30-$70 per month for every $100,000 you borrow, according to Zillow. Piggyback loans work best for buyers who know that cost of PMI will exceed the cost of repaying the second loan.
How 80/10/10 Mortgage Loans Work
Let's look at this in more detail. If your bank or lender offers the 80/10/10 mortgage option, here's how it works:
When you get a piggyback loan, you take out a mortgage for 80% of the purchase price of your home. The bank also originates an additional 10% loan on top of the mortgage — which is where the name "piggyback" comes from.
The "piggyback" loan can be a second mortgage, home equity loan, or home equity line of credit (HELOC).
You then use the 10% from the piggyback loan as the first part of your down payment. You only need to put down 10% upfront, instead of the full 20%. That's why it's also called an 80/10/10 loan.
The piggyback loan model is flexible, and you'll find different lenders offer different percentage breakdowns. For example, some lenders offer a loan that's split 80/5/15 or 8/15/5.
The second number in those breakdowns indicates the amount you borrow in the second loan (based on the percentage of the home's purchase price). The third number is the down payment that you pay in cash upfront.
Who Benefits Most from Piggyback or 80/10/10 Mortgage Loans?
The number one reason people go with piggyback loans: they can save money under the right circumstances. If you need to avoid paying PMI and have great credit but not 20% of a home's purchase price to put down in cash, 80/10/10 loans present an attractive option for financing your purchase.
Piggyback loans can cost less than PMI, depending on the interest rate you can secure and the cost of the home you want to buy.
And just like traditional mortgage interest, the interest you pay on a piggyback loan may be deducted on your federal income tax return. And while the rules around deducting PMI change from tax year to tax year as Congress approves tax cuts or lets them expire, mortgage interest deductions are fairly stable year-to-year. Check with a tax adviser on how a piggyback loan would affect your tax situation.
Piggybacking on Your Mortgage Comes with Potential Pitfalls
Piggyback loans make sense for some home buyers. But they don't come without downsides, so educate yourself on the potential pitfalls before you request this type of loan from a lender.
80/10/10 loans aren't always cheaper than PMI. Taking out two loans at once means paying twice for origination fees and any other administrative fee the lender requires.
And the second loan on top of your mortgage loan usually comes with a relatively higher interest rate. If there's a significant gap between those two interest rates, a piggyback loan could end up being more costly than a normal mortgage with PMI.
Learn how a home ownership investment makes it easier to buy a home.
You also need to repay a piggyback loan in its entirety. But PMI can be canceled once you build at least 20% equity in your home if you don't have the full amount to put down in cash at the time of purchase.
There are pros and cons to either option, whether you put down less than 20% and accept PMI or take out a piggyback loan to avoid the monthly insurance premiums.
Other Options to Avoid PMI
The piggyback loan is one way to try and avoid PMI. But if you decide an 80/10/10 mortgage doesn't work for you, you have other options (even without the full 20% down payment).
Instead, you could choose a home ownership investment from a company like Unison. With the Unison HomeBuyer program, for example, the company contributes up to half of your down payment and in return receives a share of any future change in the home's value.
If you have enough for a 10% down payment, the company can contribute another 10% so you can put a full 20% down. Unlike a loan, funds received from Unison don't add debt. You don't pay Unison interest or monthly payments. Instead, you share any potential property value gains and losses with the company.
It's another option to explore if both the idea of PMI and piggyback mortgages don't appeal to you.
It's always crucial to take the time do your own research before making a decision on how you want to purchase and finance your new home.
Posted-In: unisonEducation Personal Finance General Best of Benzinga
View Comments and Join the Discussion!