6 Financial Rules To Avoid A Homebuying Disaster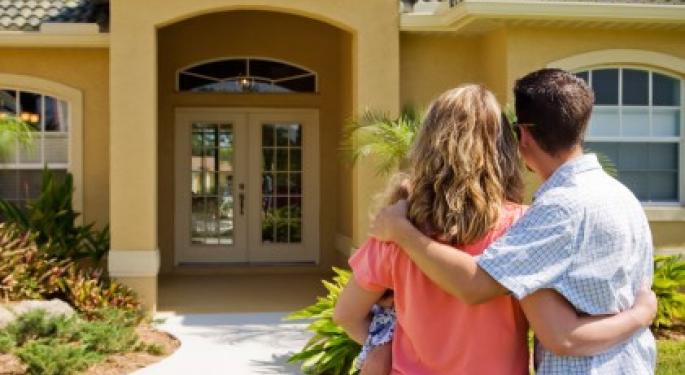 Homeownership is a major milestone for many, but make a misstep and you could hurt your chances of securing your slice of the American dream — or worse, leave your finances in shambles.
Keep these six things in mind before you jump into the homebuying process.
No. 1: You need a hefty savings cushion
The amount you save should exceed what you think you'll need to look favorable to a mortgage lender.
This goes beyond just saving for a down payment.
Think about emergencies and repair costs that could arise – you should stash away at least three months' worth of expenses for unexpected events. You'll want to tap your cash reserves to replace a damaged roof or a broken A/C unit, not charge the repairs to an interest-carrying credit card.
No. 2: Don't go any further without a preapproval
Before you get caught up in the glamour of house hunting, have realistic expectations about how you measure up as a potential homebuyer. The best way to find your budget is to get a mortgage preapproval.
A mortgage preapproval is a conditional commitment from a lender that says you can get financing for a specific mortgage amount, as long as the personal and financial information you provide checks out.
No. 3: In it to build equity? Avoid putting down the bare minimum
One of the things that makes homeownership so enticing is the ability to build equity – something you can't do as a renter.
The minimum down payment for an FHA loan is 3.5 percent, and for a conventional loan, it's often 5 percent, but whenever you put down less than 20 percent, mortgage insurance will be added to your monthly mortgage payment amount.
You can get rid of that extra cost once your loan-to-value ratio reaches 80 percent – if you have a conventional loan. But with an FHA loan, you'll always have a mortgage insurance premium unless you refinance, sell your home or pay off your mortgage.
That's not to say you need to put down 20 percent. But the more you do put down, the more equity you'll have starting out.
No. 4: Don't just accept the first offer
Keep in mind all the costs associated with a mortgage, including loan origination charges, title fees and other closing costs, along with the interest rate.
Comparing mortgage offers from multiple lenders is a great way to get the best deal. For each application you fill out, you'll get a Loan Estimate. Use those forms to compare apples to apples.
As an example, a borrower with a 30-year fixed-rate mortgage for $200,000 can save nearly $60 a month by having an interest rate of 4 percent instead of 4.5 percent, according to the Consumer Financial Protection Bureau's National Survey of Mortgage Borrowers.
No. 5: Stick to what you can reasonably afford
A common rule of thumb is take on a mortgage amount that is 2.5 to 3 times your annual income. Another way to consider what's affordable is by determining a monthly mortgage payment that would be comfortable for you and getting a loan that would put you near that monthly payment budget.
Factor in all your other monthly financial obligations when crunching the numbers. Don't forget to take advantage of online tools for extra help, such as a mortgage payment calculator.
No. 6: You are your own landlord
Remember those days when you could put in a work order with your landlord to fix that sink or dishwasher – at no extra cost to you? Those days are no more. As soon as you close on that home, you're the new landlord.
Whenever there's a leak or poorly functioning appliance that needs repairs, you'll have to foot the bill. If you're tight on money, consider purchasing a home warranty, which will repair or replace the appliances and systems it covers when they break down from normal wear and tear.
And if you plan to make repairs around the house, be sure to comparison shop for those services whenever you need them.
Crissinda Ponder is a personal finance editor and writer with MoneyGeek.com, who mainly creates and develops content related to homebuying and insurance. She can be reached via email at crissinda@moneygeekonline.com.
Image credit: Mark Moz, Flickr
View Comments and Join the Discussion!
Posted-In: moneygeekEducation Personal Finance General Best of Benzinga