5 Steps To Protect Your Retirement Savings From Fraud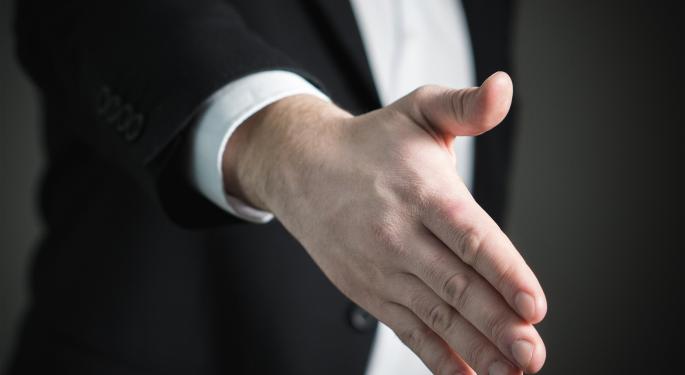 It takes a lifetime of working and saving to build a nest egg to fund your retirement. Yet it's that nest egg that makes you so tempting to fraudsters.
Older adults are "seen as having more money," says Gerri Walsh, senior vice president of the Financial Industry Regulatory Authority (FINRA). That's in part why they're targeted more enthusiastically by scammers than younger folks.
A swindler even took aim at the mother of U.S. Secretary of Education Betsy DeVos. Her mother, Elsa D. Prince-Broekhuizenen, was bilked out of $16 million by a man who managed private equity investments for the firm she entrusted her money to. Robert Allen Haveman pleaded guilty last year to a scheme in which he transferred her money to his personal bank accounts. He was subsequently convicted and sentenced to prison.
That's a better outcome than most, says Timothy M. Maat, chief assistant prosecutor in Muskegon, Mich. Here's what he wants you to know: First, you don't have to have millions to be a target of a con. Any size nest egg will do. Second: Getting restitution is almost impossible. "The only consolation we have is locking up these people. We almost never get to make these people whole," he says.
The consequences of fraud are particularly devastating for older adults who depend on their retirement savings to live, and who have no chance to recoup losses because they've long since left the work force. Walsh and other experts offered these tips to help people protect their retirement savings:
Beware unsolicited pitches for retirement advice. When you receive an invitation in the mail, inviting you to a nice restaurant for a free meal and seminar put on by a financial professional, be forewarned. The speaker may well have a financial stake in the advice or products he's peddling, Walsh says. If you hear an aggressive sales pitch for investments that seem too good to be true – guaranteed high returns with no risk, for example – that's a huge red flag. Don't agree to anything on the spot. "If somebody is pressuring you to engage in a behavior, step away from the conversation," Walsh says. "Take the time to get feedback from someone who has no financial stake in this product to see if the opportunity still makes sense to you. Talk to a financial professional who is separate from this transaction, a lawyer or an accountant."
Sometimes, with free meals and seminars, the fraud or come-on happens at a later time, says Walsh. You will likely get follow-up phone calls and pitches from speakers who have your personal information from the forms you filled out at the restaurant. "The research we've seen is that only a handful of people get burned," she says. "If you go, do your homework. Find out if the individual [hosting it] is licensed. What's his or her background?"
Check credentials. The Consumer Financial Protection Bureau has identified some 50 senior financial designations used among financial advisers to sell products and give advice to older adults. The problem is that some of these designations don't require the rigorous training, expertise, or ethics to put investors' interests first. In fact, some financial designations require nothing more than paying a fee to a website, according to a report by the CFPB. A FINRA survey found that some of these designations were often used to lure older investors — half of those polled say they were more inclined to take the advice of a professional who had a special accreditation. "Check whether the organization that offers the credentials is itself accredited" and valid, Walsh says. "Ask questions: How rigorous is the process of gaining and maintaining the credential?"
Vet professionals. Always check the registration and background of the person and firm you plan to do business with. Ask if the person was convicted of a crime, has any disciplinary actions, arbitration awards or customer complaints. Confirm that he or she is registered with FINRA, the U.S. Securities and Exchange Commission, or a state securities regulator; and ask for how long and in what capacity. Ask how the person gets paid: Does he get a commission on products that you buy or sell? Does he get a percentage of assets under management? Does he charge a flat fee? Then tap these resources:
Broker Check: Look up the professional background of securities brokers and investment advisers as well as their firms.
Seek a fiduciary. Investment advisers who vow to act in a client's best interest is a fiduciary. Investment brokers who aren't fiduciaries are held to a lesser so-called suitability standard. That means anything they sell only has to be suitable, not necessarily ideal or in one's best interest. Under the suitability requirement, a broker can sell a product that nets him a big commission, as long as it's suitable for the client, even if a competing product would cost the client less.
Put a power of attorney (POA) in place. A power of attorney is a legal document that authorizes a person you choose to make financial, health, and legal decisions on your behalf if you become mentally incapacitated. First, talk with family members about your financial goals early on, before issues such as cognitive impairment take hold. Then select two adults you trust to act in your best interest, such as your daughter and son, to be your POA agents, says Marti DeLiema, a research assistant at the Stanford Center on Longevity, and an expert on elder financial exploitation. It's probably not a good idea to appoint your daughter and son-in-law, or your son and his wife, to avoid potential conflicts of interest, she says. Make sure to give those POA documents to your financial adviser, or ask the firm if it has a specific POA form it wants you to sign to establish its validity.
"People don't want to talk about money. It's even more difficult than talking about sex," DeLiema says. "But these conversations are necessary."
View Comments and Join the Discussion!
Posted-In: moneygeekEducation Personal Finance General Best of Benzinga