Brain Changes In Older Adults Raise The Risk For Financial Fraud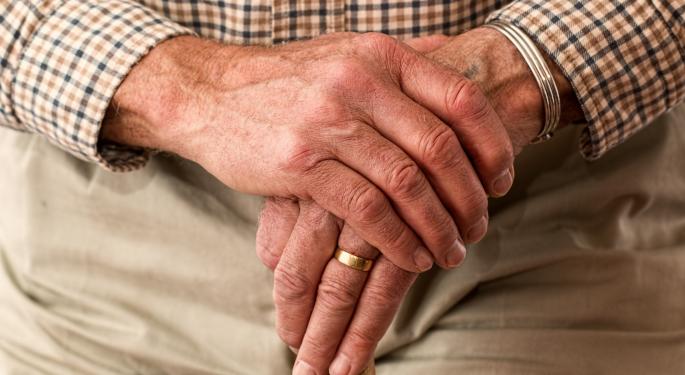 New research suggests that age-related neurological changes can make it difficult for older adults to detect suspicious behavior and other warning signs that people may be untrustworthy, potentially putting elders at higher risk for financial fraud.
In new studies involving people age 60 and older who had been victims of fraud, brain imaging revealed atrophy in the part of the brain region that warns us to be wary of a situation or person. Consequently, the victims didn't get that deep-in-your-gut feeling that something's not quite right, says Nathan Spreng, Ph.D., assistant professor of human development at Cornell University and director of Cornell's Laboratory of Brain and Cognition.
Spreng's research is seeking to better understand the neurological changes associated with aging that make older adults more vulnerable to financial exploitation. In one study, published in 2017, Spreng compared the older fraud victims with older non-victims, using brain scans, to determine whether they could identify the threat involved in telemarketing scams.
The imaging revealed reductions in the size of the anterior insula, the part of the brain meant to assess risk, but only in the exploited group.
In the study, supported in part by the Elder Justice Foundation, the scans also showed changes in how this region communicates with other brain regions, including those involved in reading social cues.
In a related study, Spreng says researchers compared activity in the insula brain region during financial decision-making between younger and older adults. The upshot: Some of the older adults activated this region less when making decisions about potentially losing money. Compared with the younger group, the elders were less sensitive to financial risk.
"With advancing age, there are a lot of changes that can happen in the brain. Some of it is normal age-related brain change; some of it may indicate abnormal changes such as those seen in dementia. We're still in the early days of understanding this," he says. "This is actively being researched in my lab and in others."
A similar and troubling discovery was made when University of California researchers used facial cues to study whether older people could spot potentially disreputable characters. In two studies funded by the National Institute on Aging, a group of older and younger adults was asked to look at faces that were meant to appear friendly or dubious. Then they were asked to rate each face for trustworthiness. The older folks failed to interpret an untrustworthy face as potentially dishonest, meaning they were much more trusting than the younger group.
Financial exploitation "an epidemic"
Cognitive impairment and impaired decision-making undoubtedly put older adults at greater risk for financial exploitation from relatives and con artists, experts say. Chief Assistant Prosecutor Timothy Maat, of Muskegon County, Mich., says elder financial fraud has reached "epidemic proportions" in his state and nationwide. He expects the problem to worsen as the Baby Boom generation reaches older ages.
"Financial exploitation has grown in leaps and bounds in ways other crimes have not," he says. "The pure number of victims and amount of money lost is undisputable. Most of the offenders are out of state or out of the country," he says, so prosecuting them for fraud is next to impossible.
Increased awareness of the scams most likely to target older adults is the key to prevention, Maat says. Here are a few of the biggest schemes that were perpetrated against elders last year, according to the U.S. Special Committee on Aging:
Lottery scam: A caller congratulates you for winning a lottery or sweepstakes you never played. There are many variations to this scheme (you've won a free vacation or a free gift!) but they all work the same: You must send in money to cover processing and other fees before receiving the winnings.
How to beat it: Hang up the phone as soon as you hear the pitch that you've won something. Better yet, don't answer the phone if you don't recognize the number. If the pitch comes in an email, delete it before you're tempted to engage.
Sweetheart scam: In the old days, a young woman would play on an older man's compassion and feelings of loneliness to siphon money from his bank or credit card accounts; today, however, more sweetheart or "romance" scams consist of, younger men preying on older women, often 'meeting' them on dating sites and then pursuing them (and soliciting so-called loans) through calls and email. The sweetheart con took in Lawrence, 85, who asked that his last name and residence be kept confidential. A woman he met on an airplane started a relationship with him and then confided that she had cancer. Before the con had ended a year later, the woman ran up more than $100,000 in credit card bills in his name. "I truly just wanted to help her. And I wanted companionship," he says. "She used me for more than that."
How to beat it: If someone you're involved with asks you for money or credit card purchases or tells you a sob story about why they need cash, don't react on the spot. Consult with a trusted friend or family member to see if their suspicions are raised. Then end the relationship immediately. If you feel endangered, contact your local police.
IRS scam:
A caller impersonating an IRS official accuses you of owing back taxes and penalties. You're threatened with an arrest, a home foreclosure, and in some cases, deportation if you don't pay up immediately by a certified check, credit card, electronic wire transfer, or prepaid debit card. What makes this scam seem real is that the caller ID often displays the "202" area code for Washington, D.C., where the IRS is headquartered.
How to beat it: The IRS says it will never call a taxpayer to demand immediate payment, nor threaten a taxpayer with an arrest or foreclosure. If you owed back taxes, you would have gotten a bill in the mail. Still, if you're not certain that the caller is a fake, ask for his name, badge number, and a call back number. Then call the IRS at 800-366-4484 to determine if the caller is an IRS employee with a legitimate need to contact you. If the call was a scam, report the incident to the Treasury Inspector General Administration at TIGTA and to phishing@irs.gov.
Grandparent/kidnapping scam: You get a call from someone who appears to be distraught and claims to be your grandchild. He's in jail and asks you to send him money so he can post bond or pay medical bills. The caller knows your grandkid's name and just enough of your personal information to make this seem believable. A more sinister version of this scam is someone pretending to have kidnapped your grandchild and demanding ransom money. The con plays on your emotions to get you upset in order to cloud your judgment.
How to beat it: First, stay calm and tell the caller that you need to consult with another family member before taking action. Then hang up and call the relative who would know if the situation was real. Chances are overwhelming that the call was a con.
View Comments and Join the Discussion!
Posted-In: fraud moneygeek scamEducation Personal Finance General Best of Benzinga