Start Setting Financial Goals And Make A Plan To Get There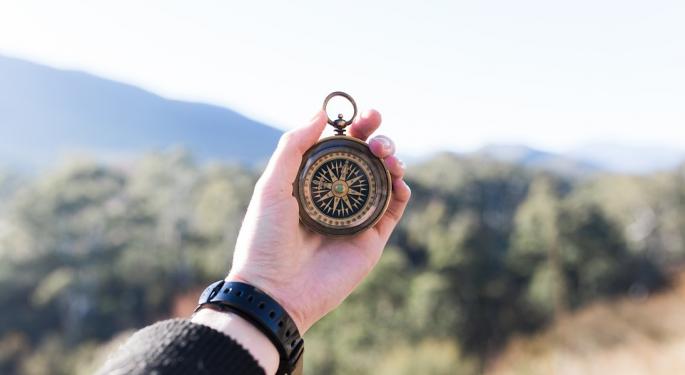 When it comes to taboo topics, money ranks up there with the best of them. This can make it difficult to comfortably have an open and productive conversation about your finances, and your future.
To complicate matters, there's an overwhelming amount of information out there. Some of it's very helpful, but it can be hard to find, especially when you're not exactly sure what you're looking for. And throughout your financial planning journey you'll encounter plenty of industry terms and jargon, which only adds to the confusion.
Yes, financial planning can seem difficult, but don't let these hurdles deter you. According to the CFP Board's Household Financial Planning Survey, people with a financial plan are significantly more likely to describe themselves as living comfortably, more likely to pay their credit card bill off in full each month, and overall feel more confident about navigating their financial future. And that's across all income levels.
So in the spirit of breaking taboos, and hopefully providing you with a clear starting point, let's revisit the basics of financial planning—a good thing to do no matter where you're at in your financial journey.
1. Take Stock of Your Current Situation
It's hard to establish and work toward goals when you don't know your starting point. Analyzing your current income, savings, expenses, and debt gives you a holistic view of your financial picture, and a basis to start working from. Once you gathered all this information, if you don't already have a budget in place, now is the time to establish one. This can help you understand what cash flow you have available to feed the goals you'll be defining. The budgeting process can also help you separate your needs (housing, food, etc.) from your wants and wishes (going out to eat, a yearly vacation, a fancier car, and so on).
2. Determine Your Financial Goals
Defining your financial goals is one of the most important parts of financial planning. While there may be some similarities among people's goals, such as saving for a large purchase like a home, others may be more unique, like saving to quit your job and travel abroad. At the end of the day, our personal and financial goals (often the two go hand in hand) are unique, as is our financial situations. TD Ameritrade Senior Financial Consultant John Jacobson said he's helped people with vastly different financial goals ranging from "one couple whose lifelong dream was to purchase a vacation home in the Hamptons, to a client who wanted to retire at 45 to go into the ministry".
So maybe you are saving for your dream retirement, sending a child to college, or something entirely different, like launching your own business. Whether your goals are dreams, utility, or a bit of both, these are important to you and are what propels you out of bed and off to work each day. Take the time to define them, as clearly defined goals will enable you to put a plan in place. If you have multiple goals, you can prioritize them based on importance and what makes the most financial sense.
3. Identify Your Course of Action
After you've assessed your current financial situation and established your goals, you need to figure out what steps might help you get there. Something you may find helpful is to leverage the SMART (Specific, Measurable, Action-Oriented, Realistic, and Time-based) approach. For a 35 year old with a financial goal of having $1 million when they retire, an example of a SMART plan would be "I am going to save $1000 every month for the next 30 years and regularly invest it in a 80/20 mix of stocks and bonds at a 6% annual growth rate to save $1 million by the time I retire at 65".
After you've got the basis of your SMART plan (or whatever plan you prefer) defined, you can begin to take action. This may mean taking full advantage of your 401k and/or IRA, setting up a brokerage account, or looking into a robo advisor or other goal-based investing solution. Maybe you actually need to take a step back and get some help establishing your plan? If that's the case, you may be more inclined to reach out to a financial professional. When it comes to managing one's personal finances, everyone's acumen, interest, and comfort levels are different. It's important to be honest with yourself, and explore the course of action that feels right to you. And if you're not sure, start asking questions. The most important step is to take some sort of action, as that will get you headed in the right direction.
While identifying your course of action, here are some other areas you may want to address:
Consider paying down outstanding debts that are charging you interest, as the power of compounding can work against you for loans.
Many like the security of having a separate emergency savings fund to cover unexpected expenses. This could help provide a buffer to keep you from dipping into investments. Expert opinion on how much to save varies, with some saying you should have 3 months of your salary saved, and others recommend that you have enough to cover major expenses for six to nine months. Whatever you set your emergency fund goal at, approach these savings like you would any long-term goal, and shoot for progress.
4. Review, Realign and Revise As Needed
It'd be great if we could set our goals, make a plan, and just fast forward to the finish line, but nothing is ever that easy. This isn't a set it and forget it process, which is a common misstep TD Ameritrade Branch Manager Ben Ashby sees on a regular basis. "One of the biggest mistakes that people make with financial planning is putting the effort into developing a plan, looking at it once, and then never revisiting it". Regularly checking up on your progress and making sure you're on track can help you course correct before it's too late. It's not a bad idea to schedule these check-ins like you would a physical, or having them tied to the start of a season. Anything that will help you become better at monitoring your plans performance.
As for those longer-term goals that seem so far off, don't forget to stick to your plan and stay the course. Ashby recommends reminding yourself that "dealing with money is hard, especially during tough markets like the one we saw in 2008, and that your goals are 20, 30 years down the line and not tomorrow". Try to keep your emotions at bay when market conditions are changing drastically, as you don't want to make knee-jerk reactions that could end up hurting your progress.
It's also a good idea to revisit your plan when your goals are shifting. Our financial outlooks and situations change, so make sure to realign your goals as necessary. Maybe you took a new job, saw a nice bump in salary, or possibly you've downsized your home and now have a smaller mortgage. All of this can mean more cash flow available to invest in your plan. So that goal you set 5 or 10 years ago now may be more achievable in a shorter time period by making some adjustments to your financial plan.
Terry Krueger, Sr. Financial Consultant at TD Ameritrade, had the opportunity to work with a couple where the husband decided to retire earlier than planned due to health issues. He connected the couple with an independent financial advisor who helped them work through their finances to make sure their plan could accommodate the unexpected change. Terry said "it was a great moment for me seeing the realization on their faces that they could develop a plan to make it work".
We know the task of financial planning feels daunting, and there's certainly more to it than what we've laid out here, but we hope these 4 steps act as a springboard to help you get started. Money is the #1 stress for people, according to an American Psychological Association survey, but taking the time to work on your financial planning will hopefully help minimize that stress. You take good care of your health, your family, your career, why not take care of the financial aspect of your life too? So take that first step to get started. Your future self will thank you for it.
If you don't know where to get started, are struggling to manage your plan by yourself, or just have a few questions, visit the TD Ameritrade Goal Planning page, where you can find additional resources, as well as information about how to make an appointment to speak with a TD Ameritrade Financial Consultant.
Posted-In: TD Ameritrade The Ticker TapeEducation Entrepreneurship Personal Finance General
View Comments and Join the Discussion!