Anatomy Of A Decision, Part 4: The Admissions Office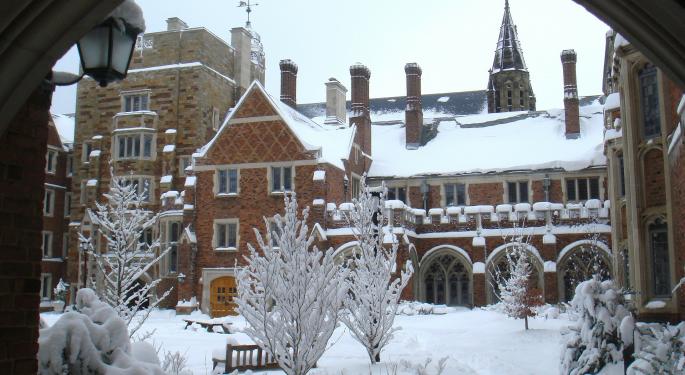 GLG has produced a new series of videos focused on decision making in the business world.
As part of the series, GLG, the world's leading membership network for professional learning, has interviewed a number of business leaders to ask about what considerations go into making important decisions.
In this installment, GLG speaks with Jeffrey Brenzel, dean of undergraduate admissions at Yale. Brenzel speaks about the difficult decisions involved in the admissions process at Yale and how the lessons he has learned could apply to the corporate world.
Hitting The Books: Lessons On Admissions
Brenzel said the pool of undergraduate applicants that applies to Yale each year is massive, and almost all of the applicants are exceptional students. He said the admissions process and the people involved are critically important. Lessons he has learned could easily apply to the business world as well.
"It's not who you fire, it's who you hire that is going to make the difference between success and failure for your company," Brenzel said. "And how those decisions are made and who's making them and what the process is for making those decisions I think could not conceivably be more critical. And I think that in many companies it's just underestimated."
Brenzel said Yale looks at more than just the individual applicant's qualifications and tries to consider whether or not each applicant has something unique to offer the class as a whole. When companies are hiring talent, they should consider what piece of the puzzle they are looking for and how much a potential hire will contribute to the strength of the overall team. Brenzel explained that senior management has a unique perspective when it comes to this level of understanding.
"Very, very senior people should be intimately engaged with the supervision or the overview of a company's talent recruitment and hiring process because someone who has been doing this for some time garners a level of experience and a kind of experience that someone who's new to the process or relatively new to the process simply can't achieve."
Related Links:
Anatomy Of A Decision, Part 1: The C-Suite
Anatomy Of A Decision, Part 2: The Newsroom
Posted-In: GLG Jeffrey Brenzel YaleEducation Top Stories Interview General Best of Benzinga
View Comments and Join the Discussion!