Anatomy Of A Decision, Part 2: The Newsroom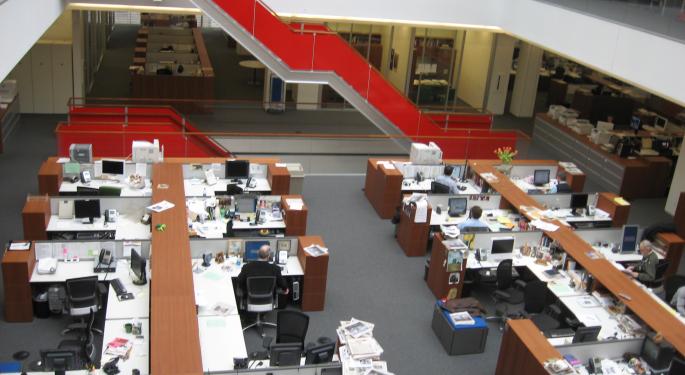 GLG has produced a new series of videos focused on decision making in the business world.
As part of the series, GLG, the world's leading membership network for professional learning, has interviewed a number of business leaders to ask about what considerations go into making important decisions.
From The Desk
In this installment, GLG speaks with former New York Times executive editor Jill Abramson about her decision-making process in the newsroom.
Abramson said her background as an investigative journalist in Washington helped prepare her for the role of executive editor.
"When you have to confront powerful people about unpleasant things that they don't want to talk about like their personal finances or their campaign finances, you develop a kind of calm steadiness that allows you not to get horribly nervous," Abramson explained.
Abramson discussed at length possibly the most difficult and important leadership decision she had to make during her career. Back in 2013, Times reporter Eric Schmidt was working on a story about an intercepted conversation between Al-Qaeda leaders that led the United States to raise the terror alert level at the time. Abramson received a phone call from the director of national intelligence, who told her that the New York Times would have blood on its hands if they chose to publish the story.
Abramson emphasized the importance of communication and placing trust in her team.
Communication Is Always Key
"I spoke at length with Eric. It was very important to me. He was closest — the reporter is always closest to the story," she said.
"In talking to him, I really felt that we could go ahead and publish the story, but that Eric and I agreed we could withhold the details that it was Zawahiri and someone in Yemen. The story had other valuable information to explain this higher terror alert to our readers but that those details, while obviously it's the leader of Al-Qaeda, are newsworthy, they might not be essential to the reader understanding the contours of the story."
Abramson said the media is constantly facing the difficult decision of addressing national security or law enforcement issues that could potentially compromise ongoing investigations and put people in danger.
"It's really a balancing test, and there's no perfect formula for it, where you weigh the urgency of the story and is it important for the public to know, and if it is, to balance that against the seriousness of the request and the sensitivity of the story that it might cause actual harm," she concluded.
While Abramson said the top responsibility of any journalists is to keep the public informed, sensitive information comes with a heavy burden of responsibility when people's lives may be at risk.
Related Link:
Anatomy Of A Decision, Part 1: The C-Suite
_______
Image Credit: "New York Times Newsroom" By Bpaulh (Own work (Original text: self-made)) [Public domain], via Wikimedia Commons
View Comments and Join the Discussion!
Posted-In: Al-Qaeda GLG Jill Abramson New York TimesNews Management Media Interview Best of Benzinga