The '$5 Threshold' Trading Strategy Explained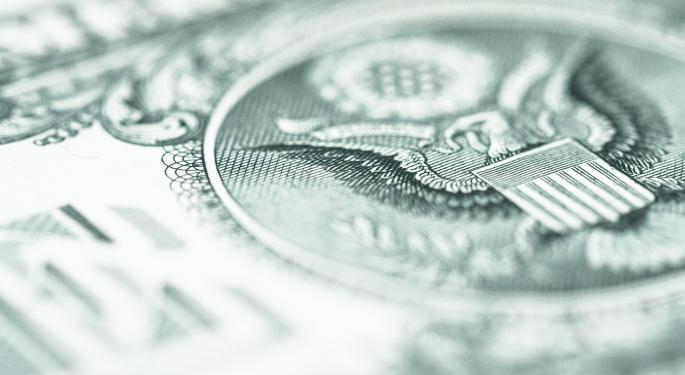 Stocks that trade below $5 are considered by Wall Street to be "penny stocks." These oft-derided, decidedly risky equities are populated by both illiquid, unlisted, wildly speculative "lottery ticket" companies that trade over-the-counter, and reputable companies that are either just beginning to grow or have perhaps fallen on hard times.
Stocks that trade below $5 are considered so risky that institutional investors, including pensions and mutual funds, aren't allowed to buy penny stocks and can even be required to sell securities that fall below the $5 mark. This double-edged sword cuts both ways, however, when an issue rises above $5 and institutions are allowed to buy.
This forms the basis of the $5 threshold trading strategy.
When stocks cross the $5 barrier in a bearish manner and institutions sell, the market is flooded with shares and the price is driven down. When a stock rises over that $5 threshold, institutions and hedge funds can, and sometimes do, load up on shares which in turn drives the price higher.
Two such penny stocks with the $5 threshold approaching are Federal National Mortgage Association (OTC: FNMA) and Federal Home Loan Mortgage Corporation (OTC: FMCC). These government sponsored enterprises (GSE) have received a spike in interest as president-elect Donald Trump's administration is expected to explore privatizing them and an ongoing court case will decide the fate of the GSE's profits.
Fannie Mae and Freddie Mac traded at $4.35 and $4.27 in Thursday's session.
Visit http://bit.ly/BZTeach for more awesome educational content!
View Comments and Join the Discussion!
Posted-In: $5 ThresholdEducation Trading Ideas General Best of Benzinga