'But, Momma Needs Me': Things To Consider Before Agreeing To Be A Parent's Caregiver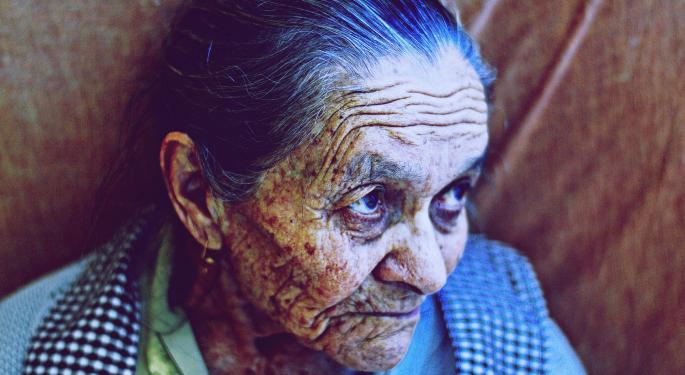 Becoming a caregiver for anyone can be draining — emotionally, physically and even financially. But when the person in need of 'round-the-clock assistance is a parent, the stakes become even higher. The decision should not be taken lightly, nor should it be fueled by emotions. Whether the relationship is strained, picture-perfect or somewhere in the middle, changing roles in an intimate relationship from parent-child to patient-caregiver will inevitably change more than just the amount of time spent together.
A Few Questions
It is important to recognize the current dynamics of the relationship against the possible changes that might occur. Asking yourself questions such as the following can help shed light on whether you are fit to be a caregiver or whether there is a more appropriate person for the task:
Do I have the time to commit to this?
Why does my parent need a caregiver? Does s/he have a degenerative disease that will affect their personality/our relationship beyond the normal constraints a changing dynamic can impose? How much help does/will my parent need?
What is the time-frame for this commitment?
Am I considering doing this out of guilt?
Am I capable? Is someone else more qualified?
Do I have the patience and resources to do this?
Do I have the economic means to commit to this?
Profile Of A Caregiver
According to a PBS Newshour study, a whopping 72 percent of caregivers provide care for their parents, and 68 percent of all caregivers have made some form of work accommodations, from quitting to taking extended leave to turning down a promotion or adjusting their hours worked.
The average caregiver ends up using his/her own expenses to provide care, with 47 percent of working caregivers using a large percentage of their own savings.
Three-fourths of all caregivers are women, while the age, income and education demographics are spread.

Dollars And Sense
"The AARP has found that a family caregiver who is 50-years-old or older who leaves the workforce to care for a parent forgoes, on average, $304,000 in lost salary and benefits over their lifetime," according to the same PBS report.
Therefore, it is of extreme importance that those looking into becoming caregivers consider their own financial situation. It's not selfish.
If you cannot provide a life for yourself, how can you be expected to care for someone else as well?
From Dr. Phil to Dave Ramsey, Eleanor Brownn to Audre Lorde — wise people from all walks of life have emphasized this point over and over again.
That being said, becoming a caregiver for a parent can be one of the most rewarding opportunities anyone has the blessing to experience. With the proper balance of autonomy, selfless service, time, resources and mindsets, becoming a caregiver can be more rewarding than finding alternative means of helping a parent in need. Just remember, what works for one does not work for all — simply because many people do it does not mean it's the right choice for you and your parent. Talk. Keep the lines of communication open between all those involved and reach out to professionals who are there to help you unbiasedly make the most prudent decision for your family.
View Comments and Join the Discussion!
Posted-In: AARP Audre Lorde Budgeting caregiver caregiversEducation Personal Finance General Best of Benzinga