What Schools Need To Be Teaching, According To Michael Bloomberg And Jamie Dimon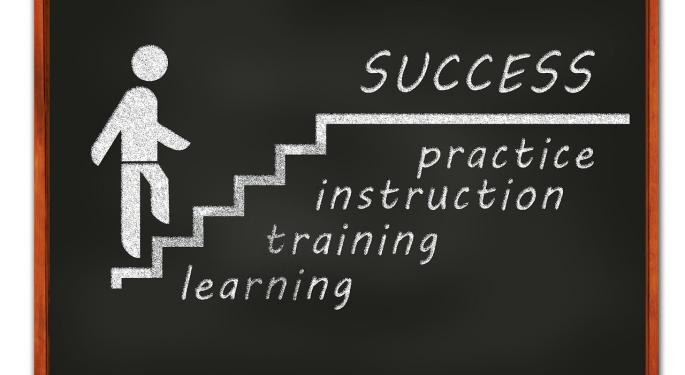 Former mayor of New York City and billionaire entrepreneur Michael Bloomberg and JPMorgan Chase & Co. (NYSE: JPM)'s CEO Jamie Dimon know a thing or two about hiring the smartest people to fill much needed jobs in their organizations.
In an op-ed on Bloomberg View, the two got together to write an article discussing what skills are necessary for students to learn to move ahead in their career and in life.
"It used to be that a high-school diploma was enough to qualify for a job at the local factory that paid wages high enough to buy a home and raise a family," the two wrote. "Those days are long gone. There are still more than 12 million manufacturing jobs in the U.S., down from a high of nearly 20 million in 1979. But most require far more skill than they once did. A high-school diploma no longer cuts it."
Related Link: The Godfather Sends You A Message: Maintaining Financial Independence In Retirement
The same holds true for other sectors of the economy, including health care, computer science and even construction trades. These jobs may not necessarily require an applicant hold a higher education degree, but they do require technical skills that high schools may be ignoring.
The report added that students are stuck on a "traditional academic track," which leads to "dead ends."
While education reform receives bipartisan support, the private sector can also play its part.
Bloomberg and Dimon noted that they will provide $7.5 million to YouthForce NOLA — an organization that aims of providing high school students with training and experiences that will prepare them for the modern day workforce.
The program aims to place more than 1,200 students in paid internships that are aligned with their coursework and also provides relevant work experience.
"That kind of experience is invaluable, because it can open students' eyes to worlds of possibilities that they never knew existed," the authors noted. "There is no substitute for inspiration."
View Comments and Join the Discussion!
Posted-In: Bloomberg View Education Education Reform Jamie DimonEducation Opinion Media General Best of Benzinga