Why Wording Matters: Budget, Spending Plan Or Savings Strategy?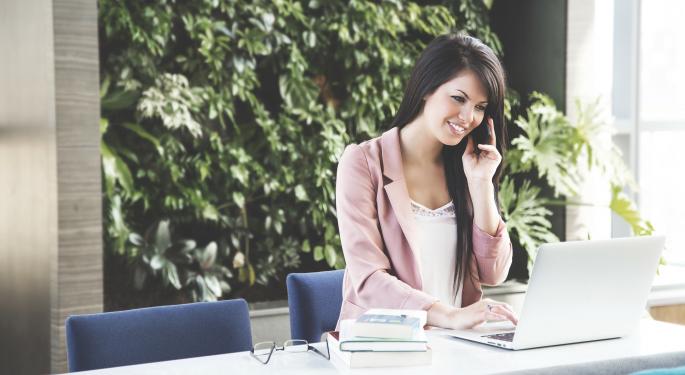 "Rhetoric may be defined as the faculty of observing in any given case the available means of persuasion. This is not a function of any other art." –Aristotle
How we verbalize a concept makes that concept concrete. The connotations of our phrasing can turn identical situations into charged memories, reviewed and embodied differently simply based upon the words used associated with the intangible. How we talk about something actually manipulates how the event is solidified into eternity.
Therefore, it is logical that there is power in the ability to change the way we speak about both the past and the future. Particularly when words and phrasings have come to carry sentiments beyond the denotation of the situation. For example, "budgeting" has been overused to the point where it is associated with a task, a chore – some insurmountable hurdle adults must constantly face. It has become so much more than the simple routine of overseeing income and outflow of expenses.
By looking at money management through a new lens, it may be possible to regain the control a budget was meant to give the budgeter in the first place.
Millennials And Money: How We Talk
For instance, looking at how Millennials talk about themselves and placing that within a financial context, it becomes clear that the term "budgeting" has possibly become archaic and in need of a reboot.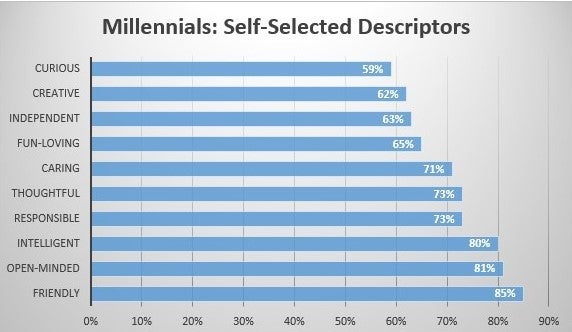 Source: HRMC, The Millennial Generation, Pro-Social and Empowerment to Change the World, by AMP Agency; Cone Inc. The basics of financial soundness may not have changed, but the way we talk about it may need to change. The concept of keeping a budget, watching what comes in and what goes out, making sure to live within ones means and never spend beyond your income – all of the spokes are still strong, but the outer, the words that hold all the concepts together into a functioning cog, is no longer sufficient.
Turning A Task Into A Call For Action
Using different phrases can change the focus from a chore to an action, something restrictive into something empowering. Through this simple change of mindset, it is possible to reshape the power dynamic of money management.
Ask yourself: Is your money controlling you, or are you controlling your money? The duality of the situation can feel like a magnetic force with the two sides like two magnets dancing between their poles, not attracting and not repelling, but stuck in a field of force that doesn't easily allow progress. If you are unsure of whether you control your money or your money controls you, you'll be no different than the magnets, in a constant battle, pulled and pushed by invisible forces dictating your moves and simultaneously restricting them.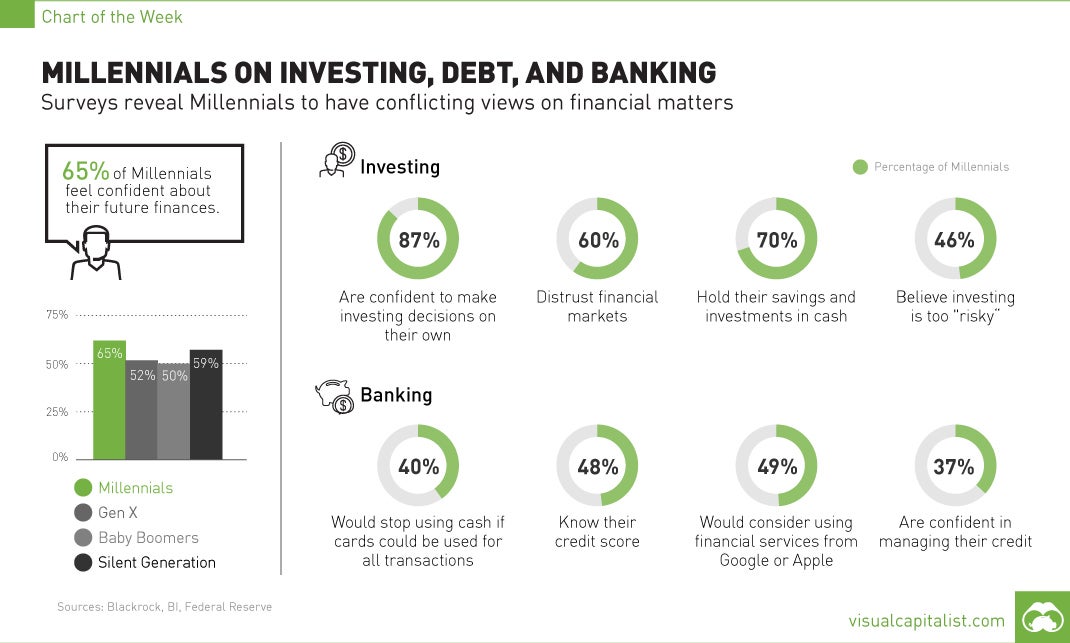 Source: Visual Capitalist
But, consider taking the same activities and reshaping them to give the control and power to the person who was once shackled by a budget. By replacing "budgeting" with "savings strategies" and "spending plans," it is possible to change how you think about your relationship with money. No longer does the terminology illicit imagery of something hindering your actions, but every action you do involving money fits within the broader picture of saving or spending – it's your plan, your strategy. You are the puppeteer who guides your finances to meet your goals – not the other way around.
Regardless of how much income you have, this strategy can be effective as long as you maintain the stamina and wherewithal to understand that what you are given, whatever you make, are your pawns. You cannot be reliant on a climatic deus ex machina moment. You are in control of the outcome. It is up to you to use what you are given to be molded into your financial future.
If the task seems unconquerable, get help. Don't be enslaved by your finances. You don't have to live that way. Seek out guidance from your financial institutes, personal advisors or financial counselors. There's help available to put the power back in your hands.
View Comments and Join the Discussion!
Posted-In: Budgeting Financial Literacy financial rhetoric millennialsEducation Top Stories Personal Finance General Best of Benzinga