Millennials, Card Switching And Credit Loyalty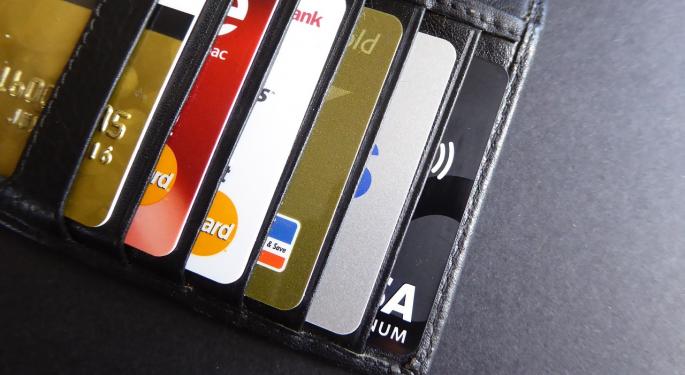 According to a recent study published earlier this month, millions of credit card holders have been "in a long-term relationship with their favorite credit card for at least 10 years." While keeping a line of credit open for an extended period can be beneficial for someone's credit over the long term, the degree of loyalty found in this survey was surprising to analysts. As is conventional wisdom, long-term relationships are only as good as their fundamentals; it does no one any good to stay in a relationship indefinitely unless it's beneficial.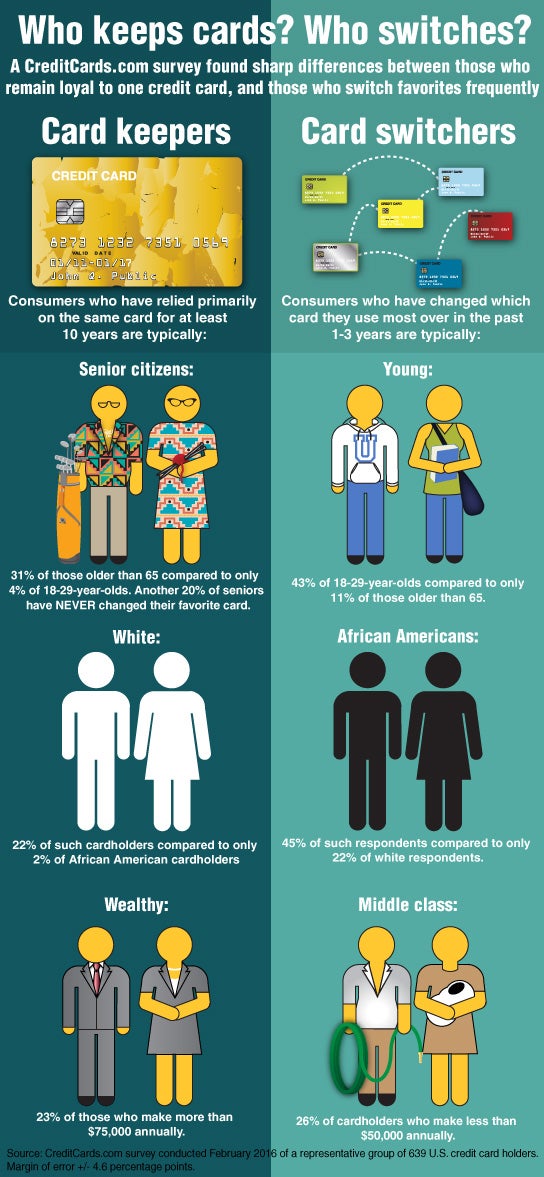 Source: CreditCards.com
Sienna Kossman, financial writer for CreditCards.com, explained, "[A] significant minority rely primarily on one card for many years – not the best strategy in the era of big sign-up bonuses." In other words, particularly if you use few cards, you may be missing out on some of the benefits available now that were not there in years past.
Kossman continued, highlighting misconceptions or lack of complete understanding regarding how credit functions, "Forty-four percent of respondents would be worried about hurting their credit score if they were to cancel a credit card, but that concern ranks especially high for young adults: 57 percent of 18- to 29-year olds said they wouldn't cancel a card out of fear of harming their scores.
The survey went on, emphasizing generational results, with 24 percent of respondents indicating a card switch over the past three years, and Millennials being the group most likely to indicate this change (43 percent). According to Jeff Berry, Colloquy editor-in chief, this set of data results are not shocking, "It's not surprising that millennials are doing that [card switching] more often, largely because they are cherry-picking, looking for the best offer and trying to maximize their returns."
While TransUnion's Senior Vice President Ken Chaplin said, "There is no downside to holding onto a credit card for an extended period of time," Berry brought up the point that switching often coincides with life-stages and can be logical decisions to help bolster the benefits of caring for particular lines of credit over others.
Kossman replied, "Responding to different needs is what often drives a card switch, so evaluating the cards in your wallet when your lifestyle changes, or every four to five years otherwise, is a good idea."
Benzinga followed up on this survey and spoke with CreditCards.com Senior Industry Analyst Matt Schulz.
Are There Any Benefits To Credit Card Loyalty?
Matt Schulz: There are definitely benefits to credit card loyalty. Banks are probably more likely to cut long-time customers a break when they make a mistake, like paying a bill late. Loyal customers might also have more success negotiating changes to terms, simply because the bank knows that you've been a good customer and will want to keep you. However, loyalty does not pay when it comes to rewards. If you haven't gotten a new card in many years, you've missed out on some big opportunities to rack up rewards.
What Motivates Cardholders To Stick With The Same Card?
Schulz: Americans are definitely creatures of habit, so changing something as fundamental as your go-to credit card doesn't happen easily. There have to be really good reasons to do it. Today, those reasons are out there in the form of the most lucrative signup bonuses and rewards in the history of the industry.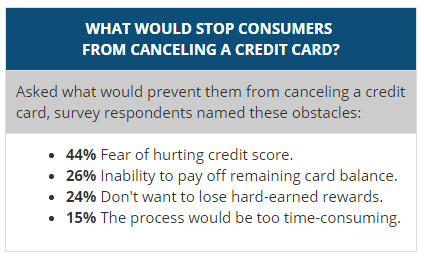 Source: CreditCards.com
What Steps Need To Be Made To Make Switches To More 'Rewarding' Cards?
Schulz: Shop around. Go to CreditCards.com. Read the offers that arrive in your mailbox. Do your homework to see what's out there and what you can qualify for. Then, either apply for that new card or call your current credit card issuer and use those other offers as ammunition in negotiating new terms for your current card.
What Do Consumers Need To Keep In Mind When Opening Additional Lines Of Credit?
Schulz: Don't apply for too many cards at once. Applying for five or six cards at the same time can raise red flags with issuers and make you look desperate. If you want all of those cards, spread them out over the course of a year, applying for a new one every few months.
If you carry a balance, rewards cards probably aren't for you. The interest you pay on that debt each month will quickly outweigh whatever rewards you might earn.
Image Credit: Public Domain
Posted-In: Budgeting budgets credit credit cardsEducation Top Stories Personal Finance General Best of Benzinga
View Comments and Join the Discussion!