Shoeboxed Calls For More Personalized Mobile Banking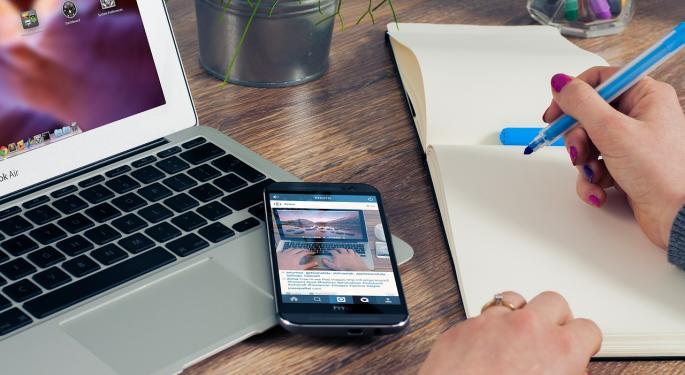 A recent banking case study conducted by Shoeboxed cites that while 55 percent of Americans use mobile banking on a regular basis, a probable cause for the lack of more universal adoption might be "the lack of more personalized, consumer-centric features."
Based upon these disparities, Shoeboxed has been theorizing how to increase mobile banking usage, with a unique focus on how "receipt digitization can further accelerate the mobile banking adoption curve," Shoeboxed's team member and public relations manager Claudia Amand told Benzinga.
Shoeboxed, a mobile app available on both iOS and Android platforms, has been reimagining accounting. Through various tracking methods, Shoeboxed allows customers to take a more active role in their personal financing habits, while staying on top of their expenditures.
Related Link: Top 5 Personal Finance Apps: All Free And Available On iOS And Android
The Data
The recently circulated study illustrated the continuingly widespread usage of mobile banking. With the broad-based reliance on mobile devices likewise increasing, industries must constantly readjust methods in order to succeed in this fast-paced technological world.
Mobile banking has quickly become more prevalent, and its future is impeding upon the present with consumer demands piling high and innovations attempting to keep up. As consumers become accustomed to instant gratification through other digital media, the expectations for all digitalized interactions multiply exponentially.
Unfortunately, banking cannot be treated as any other app readily available to the public. Banking involves the intricate and personal exchange of information between customers, merchants and the banking institute.
Related Link: Protect Yourself From Cyber Attacks
What Can Be Done?
While in an ideal world, any and all banks would be able to assist with the movement toward a more consumer-centric, custom-tailored atmosphere, that is simply not practical at this point in time, Shoeboxed iterated. With more accessible consumer data held by banks, banks could then provide the option of more custom-tailored features.
However, security concerns have terrorized our society to the point where banking platforms are having to creatively discover ways to meet consumer desires, while acknowledging and thwarting the too-real cybersecurity risks. "Since merchants are hesitant to give out line-item transactional information due to security concerns, banks must look elsewhere to attain consumer data: the consumers themselves."
Shoeboxed Ongoing Efforts
Enter Shoeboxed, a banking platform that is constantly attempting to tightwire this intricate balance. The recent case study illustrated that perhaps, through receipt capture, this unique balance can be widely adopted by consumers and banking platforms alike.
As reported by Amand, "The lack of integrated receipt-capture within existing mobile banking platforms places banks in a unique position to fill a developing consumer need, potentially giving them an advantage to be influential trendsetters in the industry.
"Receipt capture can serve as a differentiator for banks, and a convenient service benefit for consumers."
Image credit: Public Domain
View Comments and Join the Discussion!
Posted-In: Claudia Amand Cybersecurity Mobile BankingEducation Exclusives Tech Personal Finance General Best of Benzinga