Reggie Middleton On Why Bitcoin Is Valuable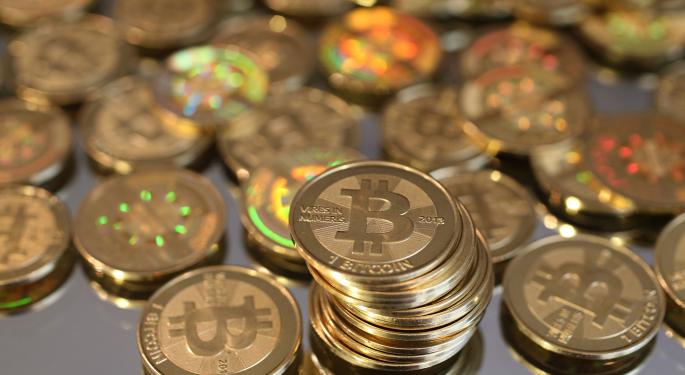 Reggie Middleton is bullish on bitcoin.
Middleton is the founder and editor of the BoomBustBlog, and he recently joined Benzinga's #PreMarket Prep to talk about what he called the true value of bitcoin.
"What bitcoin is now is what the Internet was in 1993," Middleton said.
Middleton said he owns very little actual bitcoin. The value of bitcoin is in the technology that allows you to program money, Middleton said, just like a computer code.
Related Link: 'Day Trading For Dummies' Author Talks RadioShack Corporation, American Apparel Inc
"So you can take bitcoin and you can program it to do anything you can conceptualize basically, and the currency obeys the programming," he said.
Middleton said programming the currency would allow people to create unbreakable contracts and create monetary policy that emulates Google's processes.
That is very rarely, if ever, talked about in the media, Middleton said.
"The media focuses on the price, the volatility of the price or somebody who broke the law using bitcoin," he said.
Middleton even has a bitcoin startup called Veritaseum, which offers a product called UltraCoin. He said that UltraCoin mimics the business functions of investment banks, brokerages and exchanges with bitcoin.
"On a peer to peer basis, that means you download the software and you can trade over 75,000 tickers in any major asset class: stocks, bonds, metals, commodities, currencies -- you name it," he said. "You can trade it peer to peer, which means other trades from my desktop or cell phone directly to you bypass all exchanges, bypass all banks, all exchanges."
He also talked about Apple Inc. (NASDAQ: AAPL).
Check out his full interview here:
View Comments and Join the Discussion!
Posted-In: Benzinga #PreMarket Prep Bitcoin Google Reggie MiddletonEducation Tech Interview General Best of Benzinga