3 Virtual Currencies That Are Positioned To Be Successful In The Future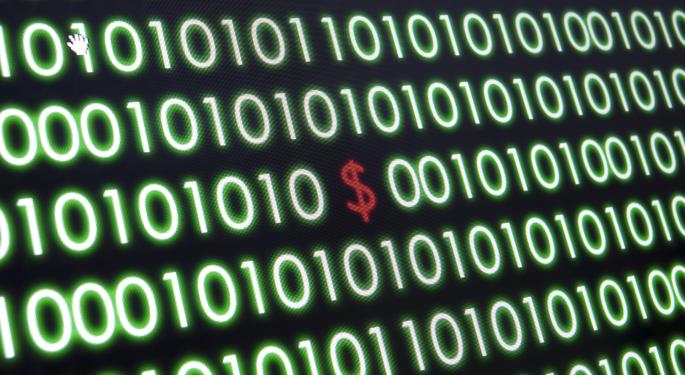 Despite the numerous controversies about digital currencies, the industry is moving forward.
The global fiat money system struggling, which could lead to a positive future in which digital currencies; that companies like Apple Inc. (NASDAQ: AAPL) and Zynga Inc (NASDAQ: ZNGA) are adopting bitcoin speaks volumes to its future.
By the time the digital currency space matures, the competition could be huge. The winners could be currencies that are able to fix the weaknesses of bitcoin. Here are three digital currencies with strategies that fix bitcoin's weaknesses.
Related Link: Investing In Africa: 2 Growth Areas To Watch
Freicoin
Freicoin is set up like bitcoin. The main difference between the two digital currencies is that Freicoin has a demurrage fee that ensures that the currency circulates sufficiently; it means that keeping Freicoin will attract an automatic charge, which doesn't happen with bitcoin.
This strategy is good for both miners and users. Analysts have said that bitcoin has no fundamental backing for it price movement. That assumption is not entirely correct.
Bitcoin is limited to a quantity of 21 million. While there is a limit, a risk of inflation accompanies its strategy. People could easily keep bitcoin, bringing the risk of scarcity, which is a prerequisite for inflation. This makes the price of bitcoin overly dependent on trading volume, which can lead to volatility.
When the industry fully matures, however, Freicoin could be the coin for shoppers. Unlike bitcoin, the fact that Freicoin doesn't encourage storing means that it may be less volatile and less prone to inflation. It could also be cheaper to use.
Another thing that gives assurance that Freicoin has a bright future is the fact that it encourages miners. The demurrage fee is distributed to miners, providing a superior profit opportunity. The fact that bitcoin supports storing means that the quantity transactions, where miners get most of their revenues, are automatically low. However with Freicoin's strategy, miners can be sure that they will get a constant flow of income.
Ripple
Ripple is set up as both a digital currency and a payment platform. At its core, Ripple is a payment protocol that aims to make global money transfer work like sending emails, i.e., instant money transfer. XRP is Ripple's native currency, which is only available within the Ripple network.
What makes it so hot at the moment is that it has gained entrance into the U.S. banking industry. The company announced on September 24 that it has signed with two U.S. banks -– Cross River Bank and CBW Bank –- to use the Ripple protocol for real-time, cross-border payments.
The deal will enable instant international money transfer for the banks, while compiling with requirements and payment rules. Ripple's strategy is enough to make it become the most important digital currency platform in future.
Vpal
Vpal is a new virtual currency network that is set up using Ripple's principles. It acts as both a payment platform and digital currency. The fact that it uses Ripple's technology means that payment through its system will be instant, while supporting cross-border payments.
Unlike Ripple, Vpal presents itself as a digital currency. Coming out as both a payment platform and a digital currency is a strategy that will help Vpal become competitive in future, as it should help foster real relationship with users. Since its platform supports almost any currency, it could be a better store of value than bitcoin. Operation relative to other currencies also means that it could be easier to evaluate.
Posted-In: Bitcoin freicoin rippleEducation Topics Economics Tech General Best of Benzinga
View Comments and Join the Discussion!