Options vs. Stocks: How To Minimize Your Risk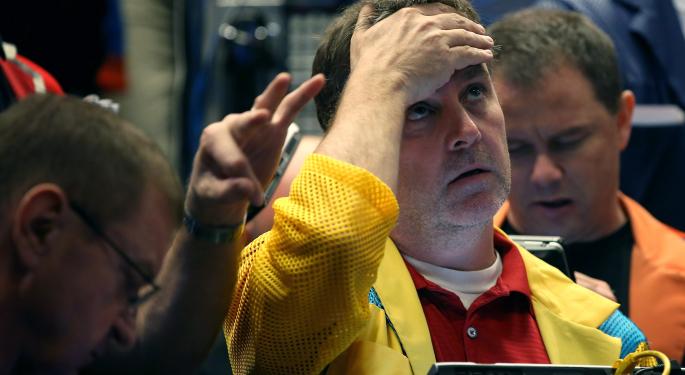 Since the financial debacle, U.S. companies have been managing to improve their bottom lines. Traders can attribute some of this success to better execution with the help of technology and process improvements.
But if that were true, then investors would not have seen the worldwide labor erosion. Furthermore, there would have been a much faster recovery led by re-hiring efforts. So, companies are meeting bottom-line goals by managing labor costs. So, it can be argued that the success of corporations has so far largely come at the expense of their employees.
Realistic Expectations
Companies are testing the limits of unit labor elasticity to deliver on Wall Street expectations. In return, employees have not been rewarded with commensurate raises. The fortunately employed will tell you that they haven't had a real raise in a while. Meanwhile, the responsibilities have increased due to headcount reductions.
To make matters worse, interest rates are near zero, so most of us are eyeing bank statements where cash is sitting idly and losing out to inflation. So, as a result, traders are all seeking better returns on cash in the stock market. However, trading comes at a risk. Most retail traders are stuck trading the traditional way.
Traders choose a company, and may do some homework before buying the stock. Here is the problem with the strategy of strictly buying stocks: it's no better than a coin flip!
Do Your Research
Weeks of research can be done to find that a certain company is cheap. In the end, all that matters is if the markets have the same perception or not. Markets often sell 'cheap' companies regardless of well it looks on a research write up. To further complicate matters, yes, stocks can and do go to zero. Just think back a few years when General Motors (NYSE: GM), AIG (NYSE: AIG), Goldman Sachs (NYSE: GS), Morgan Stanley (NYSE: MS), Bear Stearns, etc. were all headed to zero, and several actually did.
Now that you may be second guessing your belief that buying stocks in good companies is not that great of an idea, consider this alternative: Stock options. We've all heard that options are dangerous, that all money can be lost in options; that money can be made trading options. All true statements for options and every other investment method.
Don't Over Think It
So, what's an investor to do? Rid your mind from all mis-perceptions and misconceptions of options while remembering one simple fact.
Options can be much safer than investing in stocks. Properly structured options positions have more certainty than traditional investing in stocks. When buying an option, this is the most money you can lose. Consider the example of wanting to go long Apple (NASDAQ: AAPL).
Traders can spend $50,000 on one hundred shares OR buy one call September option contract for $1600. Both get a long Apple positiion today. One way risks $50,000, while the other only $1600.
Minimize Your Risk
Traders can sleep better at night knowing that only $1600 of their money is at risk. If Apple runs up, then traders get the proverbial 'better bang for the buck.' Another added advantage is that an options position also has a quantifiable theoretical chance of success. Consistent threshold levels can be set for trades that can be repeated over and again. Otherwise, traders are throwing darts and hoping for the best.
The goal in this article is to urge traders to start looking into options as a complementary trading method to your current strategies. An excellent way to start is to learn how options can protect your existing positions.
For more of the author's trading ideas, follow him on Twitter and StockTwits (@racernic).
Here is a follow up example of how Options can offer better returns on investment than straight stock purchases. Consider this Netflix (NASDAQ: NFLX) example where the stock is up almost 9% on August 20th. Had traders been long the stock they would have had a +3%. On the other hand, a trader long the call option would have +72% on the same move up in stock price.
Stock chart: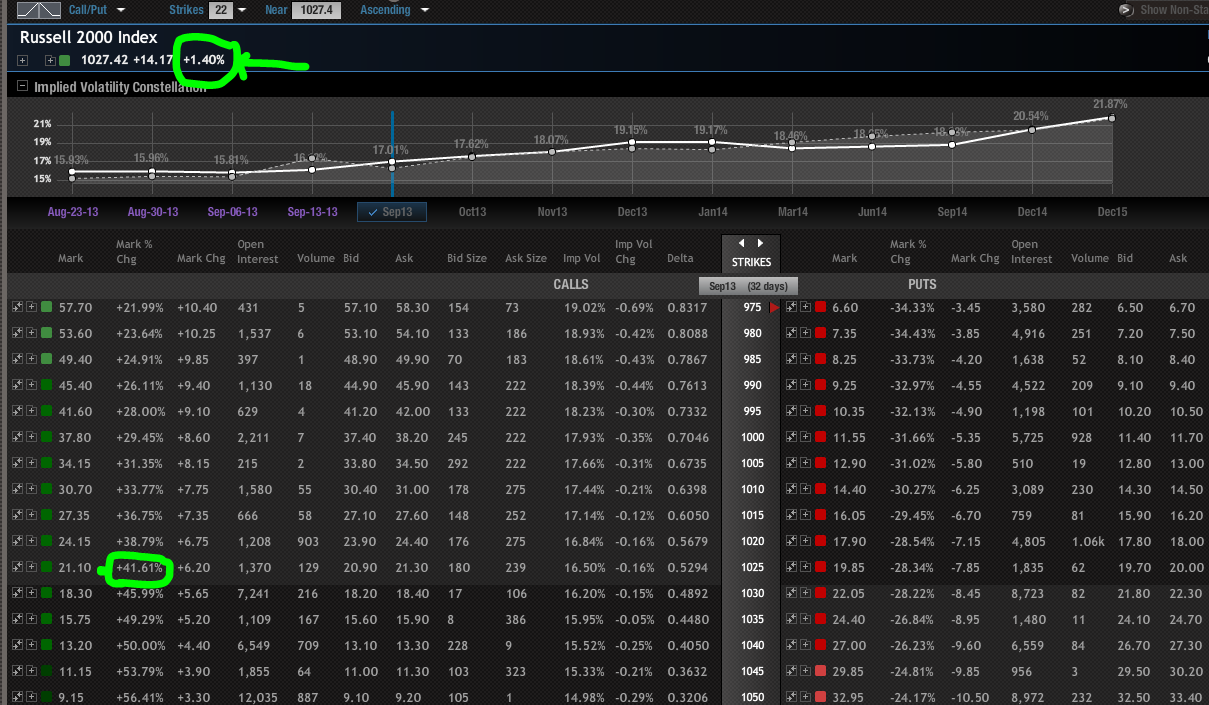 Posted in: Long Ideas Education Short Ideas Dividends Small Cap Analysis Technicals Options Markets Best of Benzinga