Is There One Secret About Google You're Dying To Know?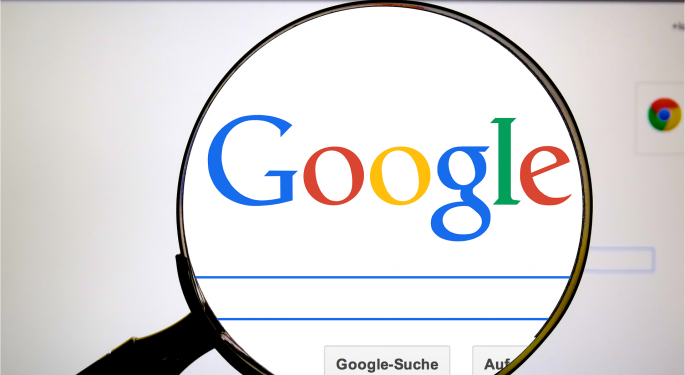 Alphabet Inc (NASDAQ: GOOG) and its Google unit make up a company valued at more than half a trillion dollars. With that kind of size and global reach, there are obviously secrets, some open and some private, that the company is hiding.
The topic of Google's secrets was asked in a recent Quora thread
One user, Nathan Doromal, pointed out that Google's secret on how it's able to deploy and run its reliable software on a world scale isn't a secret it all. In fact, key members of Google's Site Reliability Team have written a collection of essays and articles exploring its deepest secrets and strategies in a book that is available for purchase on Amazon.
Related Link: Why The Seahawks Are The Google Of The NFL: 'They Let You Be You'
"I'm quite surprised how much behind-the-scenes technical workings of Google is revealed by the book," the user wrote.
Then there is the alleged secret that Google's top executives may be using the platform to push their own political agenda.
According to user 'Javan Huntley,' Google make use of a complex algorithm to track a person's search results and remove any potentially offensive or conflicting search results.
"When asked to elaborate they said it was googles mission to provide the best experience possible," the user explained. "When asked if they used the algorithm to promote Googles liberal views…the answer was 'no comment.'"
Michael Ligier said, "There are a ton of cool things you can type into the search bar to have awesome results." A few examples:
Google in 1998
Do a barrel roll
Anagram (look at the "did you mean" result)
Zerg rush
Atari breakout (go to images)
Askew
View Comments and Join the Discussion!
Posted-In: Alphabet Google Google Secrets QuoraCrowdsourcing Opinion Tech General Best of Benzinga