Sizing Up The Universal Card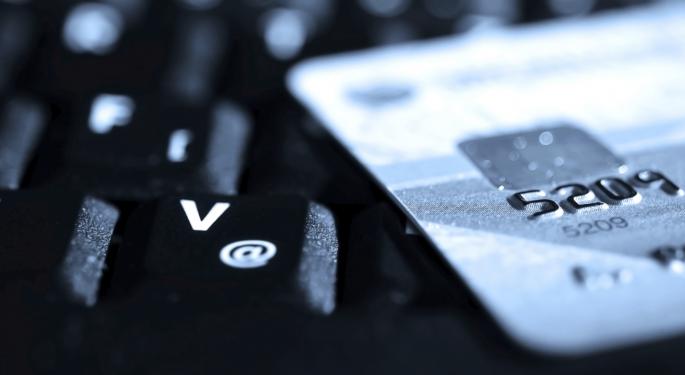 Universal cards seem to be the credit card version of universal remotes. They are handy, but ultimately do not eliminate the individual components. While they can minimize on-the-go space, their true appeal is in their mobility, simplicity and convenience.
Instead of having multiple cards used for particular purchases and shifting through countless pieces of plastic in a check-out line, universal cards aim to make swiping a cinch. One card to rule them all. While there are currently no universal cards available right now, the change is right around the corner, with Stratos' universal card due to ship April 2015 and other competitors slated to go live over the following months.
Stratos
Website: stratoscard.com
Funding: Through Venture Capitalists, Stratos has raised over $7 million.
Cost: A one-year subscription costs $95, while a two-year term will ring in at $149. Because the contract is through a subscription as opposed to a direct purchase of an individual card, Stratos customers can have their cards replaced following company updates or remodels.
Security: Bank-level encryption
Proximity Alerts: A command can be set to disable the card if it is beyond a preset radius of the corresponding smartphone
Security Upgrades Ahead: Biometric fingerprint security, NFC compatibility
Compatibility: Boasts 100 percent compatibility with debit, credit, reward, membership, gym, loyalty and gift cards. Because of its unique two magnetic stripes (as opposed to competitors' single-stripe technology), Stratos is made to be compatible with all card readers.
Breadth: An unlimited number of cards can be stored through the mobile app and on the physical Stratos Card.
Battery: Battery life is not specifically mentioned; however, the subscription element of the contract allows for cards to be replaced should the battery run low.
Other Notables: According to Co-Founder and CEO Thiago Olson, the two magnetic stripes not only make Stratos compatible with all card readers, but sets Stratos apart from its competitors, who do not boast this technology.
Available By: April 2015
Related Link: Stratos' Connected Card Is More Than Just An Apple Pay Clone
Plastc
Website: www.plastc.com
Funding: Crowdfunding hit over $5.2 million as of late October 2014
Cost: Pre-order price is set at $155
Security:
PIN
Photo ID
Proximity Alerts
Return-Me Mode
Magnetic stripe and NFC chips are only activated once the specific payment card has been selected
Data can be wiped remotely if lost or stolen
Compatibility: Visa, MasterCard, American Express, store cards, gift cards, access cards, loyalty cards, debit/credit cards
Breadth: 20 cards can be stored on the physical Plastc Card, while an unlimited number can be stored on the app
Battery: The card is rechargeable
Other Notables: E-link Touchscreen; Waterproof
Available By: Summer 2015
Swyp
Website: www.swypcard.com
Funding: Has procured $1 million from an angel investment
Cost: Pre-order cost set at $50; regular cost of $100
Security:
Bank-Grade Encryption
PIN Access
Predictive Learning
Compatibility: Credit, debit, gift and loyalty cards. Accepted everywhere traditional plastic cards are accepted
Breadth: Stores 25 cards
Battery: Two-year battery, with embedded technology for future rechargeable capabilities
Other Notables: Gift cards can be shared and exchanged with other SWYP users' ability to capture receipts; location syncing will pull up, for example, the stored Best Buy gift card when you shop at a Best Buy location
Available By: Fall 2015
Related Link: Top 5 Personal Finance Apps: All Free And Available On iOS And Android
Coin
Website: onlycoin.com
Funding: From two venture-funding rounds, Coin has raised $22 million
Cost: $100 plus shipping and taxes
Security:
Alarm that "learns" typical spending habits and can notify users if there is unusual activity on the card, such as a double-swipe at a single retailer
128- or 256-bit encryption
Tap Code to activate card
Compatibility: Debit, credit, gift, loyalty and membership cards
Breadth: App holds unlimited number of cards; Coin card holds eight cards at a time
Battery: Designed to last two years before replacement; not rechargeable; does not have a replaceable battery
Other Notables: Coin is water resistant, but not waterproof. Additionally, it does not currently support chip-and-pin (EMV) technology; however, the company is moving in that direction.
Available By: Spring 2015
Broad Hesitations Toward Universal Cards
Beyond security, another concern raised regarding universal cards is the simultaneous tech expansion in mobile wallets. As Matt Burns from Tech Crunch explains, "Consumers will soon have a bevy of options available, which might cloud the space with confusion. But physical credit cards are not something that will quickly disappear and perhaps companies like Stratos, Coin and Plastc can get while the getting's good."
Co-founder of Plastc Ryan Marquis addressed the situation by justifying the need for something between traditional cards and mobile wallets.
"There was no way a consumer was going to go from a physical wallet to a digital wallet without some sort of bridge technology," Marquis said.
View Comments and Join the Discussion!
Posted-In: Coin Matt Burns PlastcCrowdsourcing Startups Tech Personal Finance General Best of Benzinga