Did #ChevyGuy Steal The Show From World Series MVP?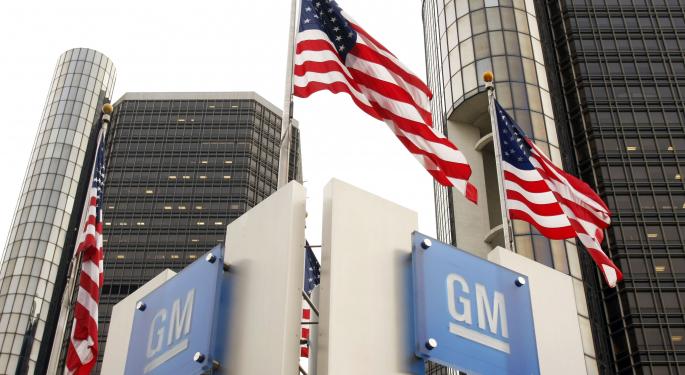 After the San Francisco Giants won the World Series Wednesday night, Chevrolet official Rikk Wilde became an instant Internet sensation after making a nervous speech while presenting MVP Madison Bumgarner with the keys to a 2015 Chevrolet Colorado.
The phrase that pays? "It combines class-winning and leading, um, you know, technology and stuff."
It's perfectly understandable to be nervous when making a speech on national television, but the Twittersphere actually loved Wilde's comments.
Some people thought he stole the show:
World Series MVP Madison Bumgarner Wins Chevy Colorado, but #ChevyGuy Wins the Internet http://t.co/64kJZqhYpM pic.twitter.com/ON562IIoIa

— Car and Driver (@CARandDRIVER) October 30, 2014
Tough call: Who was the REAL MVP of last night? #MadBum or Chevy's terrific spokesman Rikk Wilde #ChevyGuy? pic.twitter.com/MoGWaIOweg

— 95.7 The GAME (@957thegame) October 30, 2014
Everyone, even Chevrolet, took it really well:
Fantastic USA Today Chevy print ad for "Technology and Stuff". Way to lean into Rikk's moment. #chevyguy. Brilliant pic.twitter.com/pG80CRQS9J

— Larry Kramer (@lkramer) October 31, 2014
Here's to you, #ChevyGuy, you big, sweaty, hyperventilating sales genius. http://t.co/ehO5sV7U4X #TechnologyandStuff

— Phil Rosenthal (@phil_rosenthal) October 30, 2014
In case you missed it. A real car dealership in Lloydminster via @LanceHerman #ChevyGuy @tim_micallef pic.twitter.com/kXfRLKqr0p

— John Fraser (@JohnCJWW) October 30, 2014
If only all my on-air blunders worked out so brilliantly. #ChevyGuy. pic.twitter.com/8bssi5gzle"

— Dana Larson (@DanaLarsonFSN) October 31, 2014
So it looks like this actually working out well for General Motors Company (NYSE: GM):
Media buzz from "Chevy Guy" WS MVP presentation has been worth more than $5.2M to brand, according to @FRAnalytics.

— darren rovell (@darrenrovell) October 31, 2014
Give $GM credit, it's taking an awkward award presentation at the World Series and making #ChevyGuy a social media hit.

— Phil LeBeau (@Lebeaucarnews) October 30, 2014
Everyone is kinda laughing at #ChevyGuy. Know what else they are doing? Mentioning "technology" with Chevrolet. #ChevyWin

— Jenna Fryer (@JennaFryer) October 30, 2014
I think I have to go buy a Chevy now. pic.twitter.com/FHdN3yFsbk

— Pete Blackburn (@PeteBlackburn) October 30, 2014
View Comments and Join the Discussion!
Posted-In: Chevrolet General Motors Rikk Wilde social media social media curation twitterCrowdsourcing General Best of Benzinga