Finding Value In Health Care ETFs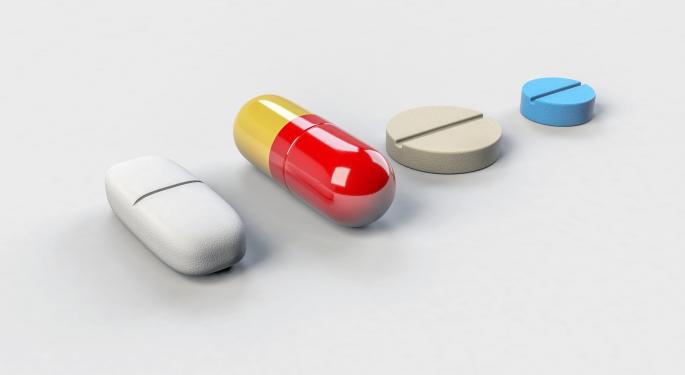 The health care sector has performed only slightly better than the broader market this year. For example, the Health Care Select Sector SPDR (NYSE: XLV) is off 0.6 percent, while the S&P 500 is lower by 0.8 percent.
Some anecdotes underscore the struggles of health care stocks this year. XLV, the largest health care exchange traded fund by assets, is home to four members of the Dow Jones Industrial Average. Just one, UnitedHealth Group Inc. (NYSE: UNH), is among the 11 Dow stocks that are higher on a year-to-date basis. Still, some analysts remain bullish on health care, the third-largest sector weight in the S&P 500 behind technology and financial services.
"In the United States, the passage of tax reform is significantly reducing tax burdens and should boost cash flows over the long term," Morningstar said in a recent note. "However, other newly passed U.S. regulations have caused drug pricing concerns in the most profitable region of the world, but we still expect strong drug pricing power in the U.S."
The Regulatory, Political Landscape
Broadly speaking, the Trump administration has been kind to the health care sector. Recently passed tax reform has allowed large biotechnology and pharmaceutical companies to repatriate billions of dollars that could be used for acquisitions, among other uses. The White House has mentioned speeding up Food and Drug Administration approvals and has toned down rhetoric aimed at high drug prices.
"Regulatory changes in the U.S. have provided a mixed picture for health care, with the positive benefits of tax reform offsetting the minor negative legislation on drug pricing," said Morningstar. "With the U.S. corporate tax rate falling to 21 percent from 35 percent, many global companies' tax rates have fallen by several hundred basis points. However, changes to payments to some of the U.S. drug programs, including Medicare Part D, will create a minor headwind to prices in the U.S., but pricing should remain strong relative to other geographies."
With 2018 being a midterm election year, investors should consider potential political risk as it pertains to health care stocks and ETFs, such as XLV. Aggressive candidate rhetoric on drug pricing could weigh on the sector, as could an unexpected shift in power in the House or Senate.
XLV Details
Strength in healthcare equipment manufacturers and services providers has those two industries combining for 41 percent of XLV's weight. Those two groups have ushered biotechnology to the fourth-largest industry weight in XLV, a status not seen for some time. Pharmaceutical producers account for over one-third of the fund's weight.
"We expect further consolidation within the drug and biotechnology industries as large firms look to redeploy strong cash flows by buying smaller firms with new drugs, augmenting internal research and development efforts," said Morningstar.
Most of XLV's largest holdings would be buyers, not sellers if sector consolidation continues trending higher.
Related Links:
Small-Cap ETFs Looked Good Last Month
Posted-In: morningstarBiotech Long Ideas Sector ETFs Health Care Top Stories Trading Ideas ETFs Best of Benzinga
View Comments and Join the Discussion!