KemPharm CEO On Recent Results, Catalysts And Prospects: 'ADHD Is By Far The Larger Market Opportunity'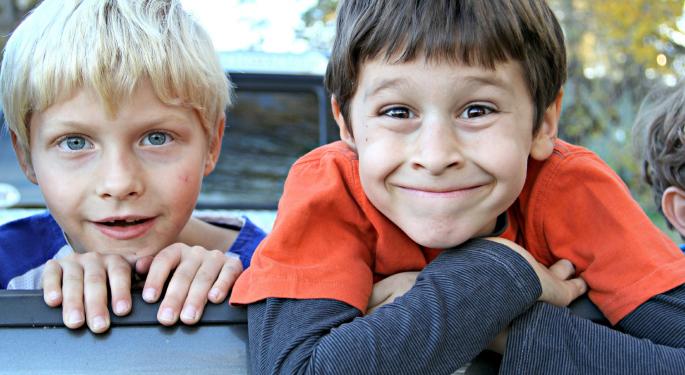 On Monday, KemPharm Inc (NASDAQ: KMPH) reported encouraging results from its exploratory Phase 1 study assessing the pharmacokinetics, safety and intranasal abuse potential of KP511 Active Pharmaceutical Ingredient, an investigational pain treatment prodrug. As per the analysis, KP511 demonstrated statistically significant "preliminary evidence that KP511 imparts significant potential for deterring intranasal abuse when compared to currently marketed hydromorphone products."
Following this announcement, Benzinga reached out to KemPharm's CEO Travis C. Mickle, Ph.D., who courteously obliged in answering some questions.
Coming Catalysts
Benzinga started by asking about catalysts for 2017.
"There are so many things to be excited about at KemPharm, especially with what we have just seen for data from KP511. But, given my background with Vyvanse, I would say that we are very excited with the KP415 data," Mickle responded.
"Certainly the ADHD market represents a large market opportunity but additionally, the data could lead to the first, truly differentiated new treatment option in the stimulant space since Vyvanse. Essentially, we have seen both potential patient benefits with better onset of action, duration of action, and robustness of effect as well as safety benefits related to the potential for a lower abuse liability."
Product Specifics
Benzinga: How do you feel KP201 differentiates from other competitors in the market such as Egalet Corp (NASDAQ: EGLT)'s Egalet and other abuse-deterrent drugs?
Mickle: KP201 is different from other technologies in that it is the only IR abuse-deterrent product in the hydrocodone space, as well as the first IR hydrocodone product without acetaminophen. Using a prodrug allows the flexibility to do any formulation that can address unmet medical needs. Additionally, the use of a prodrug gives us a strong patent position as the prodrug is a new molecule.
Benzinga: Can you talk about the side effects of KP415 and how your previous track record in the ADHD space has helped you with development of this drug? Also, can you tell me how the mechanism is different compared to Adderall, Vyvanse, etc?
Mickle: Side effects of KP415 should ultimately be similar to other methylphenidate-based products, which can include insomnia and appetite suppression. The KemPharm team and myself have a number of years of experience in developing ADHD products not only with our experiences at New River Pharmaceuticals and the discovery and development of Vyvanse, but also here at KemPharm with another ADHD product we had early on. This experience is critical to understanding potential development pitfalls as well as how to successfully develop a prodrug of a stimulant.
KP415 is different from Vyvanse and Concerta in that the prodrug appears to be actively delivering both a rapid, immediate amount of methylphenidate followed by an extended release of methylphenidate over time. Based on our analysis of the data, we suspect that we could have onset of action as early as 30 minutes as well as maintaining effect up to 13 hours later. No current ADHD product can do both of these at the same time with the same drug.
The Size Of The Market
Benzinga: Which do you believe is a bigger potential market that KemPharm can address currently? ADHD, abuse-deterrent drugs? How much of these markets does KemPharm realistically want to address?
Mickle: ADHD is by far the larger market opportunity. It is a mature market, growing at roughly 5 percent a year. There is also a "halo" effect with prodrugs in this space where you have the benefit of not having to explain what a prodrug is and what it can do. Abuse deterrence is certainly in its early days and has yet to be adopted wholly with payers and physicians. That being said, there are a very large number of total scripts in the pain space and the societal need is high and trends are moving in the right direction here. Ultimately, there could be no limit with the potential of these products. KP415 could represent a potential best-in-class product in a large market with a proven market opportunity for prodrugs. With the abuse-deterrent products, all the currently approved products are extended release. Working with IR products represents a chance to break into a new market that is the largest percentage of scripts in the pain space.
Benzinga: What is your one goal, as a CEO and as a company as a whole, that you want to improve upon going into 2017?
Mickle: My job in 2017 will be to get the word out about these products, the great data we have so far, the data we hope to produce and why these could be highly valuable products if they are approved.
View Comments and Join the Discussion!
Posted-In: Biotech Long Ideas News Health Care FDA Management Trading Ideas Interview Best of Benzinga