Corbus Soars 65% On Top Line Phase 2 Results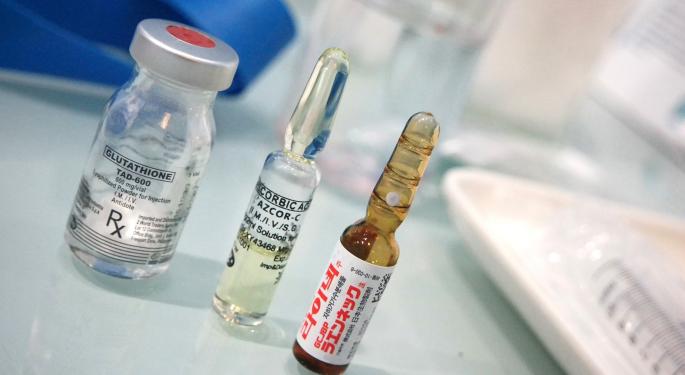 Shares of Corbus Pharmaceuticals Holdings Inc (NASDAQ: CRBP) jumped more than 70 percent in Monday's pre-market session after the company reported positive top line results from its second stage trial of Resunab (JBT-101) for systemic sclerosis treatment.
The company claimed the drug candidate outperformed placebo in the American College of Rhematology Combined Response Index in diffuse cutaneous Systemic Sclerosis (CRISS) score.
The company indicated a score of 33 percent at the end of 16th week compared to zero percent for placebo. The higher CRISS score meant superior improvement. The company indicated that a CRISS score of 20 percent could be termed as a meaningful improvement in the medical world.
Corbus CEO Yuval Cohe said, "The positive results of this study exceed our expectations and validate the unique mechanism of action of JBT-101. Our drug previously demonstrated clear and consistent evidence of activity in cellular and animal models as well as in healthy volunteers, repeatedly showing that its engagement with the CB2 receptor and its activation of inflammatory resolution translates into a potent effect on inflammation and fibrosis. With the data from this Phase 2 study, we now show that this mechanism of action provided clinical benefit in patients with systemic sclerosis in this trial."
Following the news, the stock jumped 64.9 percent to $9.65 at last check.
View Comments and Join the Discussion!