What To Do When A Penny Stock Goes Crazy: Lessons From KaloBios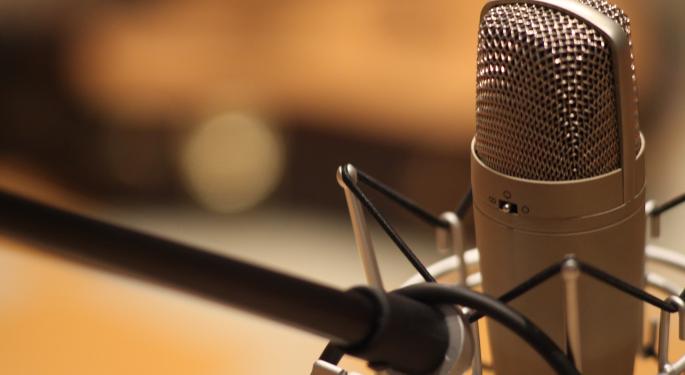 Shares of KaloBios Pharmaceuticals Inc (NASDAQ: KBIO) rose more than 1,000 percent on Thursday morning, surpassing $14.70 per share.
The stock then fell to around $9.50, still up more than 350 percent on Thursday afternoon.
The surge was triggered by the announcement that a group of investors (led by notable biotech investor Martin Shkreli) had acquired 50 percent of the company's outstanding shares.
Currently selling at $10.74 at the time of this writing, KaloBios has experienced quite the exciting day. Following a surge of over 1,000 percent early Thursday, the stock has seen some significant action.
While initially triggered by news that investors recently acquired 50 percent of shares outstanding, the stock continues to move. Of note, biotech investor Martin Shkreli led the news as taking part in the outstanding shares buy. Additionally, Arizona trader, Joe Campbell, created a GoFundMe account to help pay back the $106,000 balance he owes eTrade, as his account was short the stock.
Below is a look at some comments from experts JC Parets, Ryan Mallory, Joel Elconin and Dennis Dick.
#PreMarket Prep Weighs In
A few experts discussed the KaloBios saga on Benzinga's Thursday morning #PreMarket Prep daily trading idea radio show.
To start, hosts Joel Elconin and Dennis Dick talked about risk/reward, "and doing things you can afford and not afford," with Benzinga editor, Brent Slava. Talking about Joe Cambell's case, they noted that, when traders short stocks, they should know the big risk they are taking – sometimes, more than 100 percent of their capital is at stake. Especially with biotech stocks, risk is almost unlimited, they added.
Related Link: KaloBios, The Aftermath: Trader Starts GoFundMe To Pay Back $106,000 Balance
The experts noted that the stock could now go anywhere. In these kinds of situations, shares just bounce around on volume, and there is almost no way to predict what's going to happen really.
"This is just too wild to be trading," one of the hosts assured. "When the hype is going, when the stocks are hot, they can go up for a long time [So if you're going to short them] better have a lot of money in your account, because you never know how high that stock might go in the meantime. You might be right with the call, but if your timing is off, you could still blow out your account," he added, recommending that "if you are trading something like this, [you should] definitely have yourself an out."
Options – if available, on the other hand, provide more limited risk, the experts went on to explicate.
Later in the show, founder and president of Eagle Bay Capital JC Parets weighed in on the issue, and seemed to agree with the ideas above. "For 99.9999999 percent of people, KaloBios is not something you want to get involved with," he commented.
Finally, Ryan Mallory, trader and founder of Shareplanner.com, recommended avoiding the stock "at all costs."
"This is really a crazy stock," he attested, "When you look at risk – and this is one of the most important things that you can assess on a stock – looking at risk and considering the fact that just four days ago, or on Monday of this week, this stock hitting $0.44, and now it's looking at some kind of pre-market open of around $14–$15, this isn't a company that you can appropriately manage risk on," he explicated. "So, a stock like this, it's exciting, you wish you were in it yesterday; but… hindsight can always manipulate you into trying to do something stupid in the future."
Disclosure: Javier Hasse holds no positions in any of the securities mentioned above.
Image Credit: Public Domain
Posted-In: Biotech Long Ideas Short Ideas Options Exclusives Markets Movers Trading Ideas Best of Benzinga
View Comments and Join the Discussion!