5 E-Commerce Tips To Take Shoppers From Browse To Buy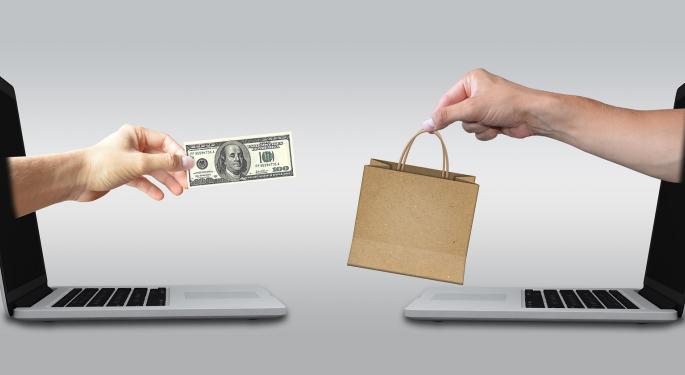 When you're ready to buy something, what does your shopping journey typically look like? Is it the same today as it was 20 years ago? Are you getting in your car or walking into a storefront for every purchase you make? If you're like the overwhelming majority of shoppers, your journey increasingly involves time researching and purchasing items online.
E-commerce is here to stay. Last year e-commerce sales grew another 17 percent in the U.S. Amazon.com (NASDAQ: AMZN) alone has registered 100 million Amazon Prime memberships.
Now think about your own e-commerce efforts. Are you also enjoying that 17 percent year-over-year growth in e-commerce sales? Are you taking care to ensure the e-commerce success you see today will carry you through to next year? While e-commerce as a whole is on the rise, many websites still struggle with high bounce rates; shoppers arrive and browse, but don't convert into paying customers.
So what can you do to stay competitive and take your e-commerce shoppers from browse to buy?
1. Get To Know Your Metrics
You can't fix something if you don't know what's broke! Before you can increase your conversion, you have to understand how shoppers behave on your site today. Use the right tools and measurement tactics to identify how long your shoppers are staying on certain pages, how they're navigating your site, and where they most often bounce.
Heat mapping tools are particularly helping for observing this type of behavior. Look at which product listings have the highest and lowest conversion rates to compare and identify takeaways. When looking at your conversion rate (which you can calculate by number of site visitors divided by number of transactions), keep in mind that the average rate for e-commerce conversion hovers around 2 percent.
2. Share Quality Product Copy
Not enough product information is the reason 84 percent of shoppers decide to abandon an e-commerce site! Strong, informative content inspires confidence in shoppers. They can't physically touch or handle your product to assess its quality, so you need to sell them on its value with your words (or your competition will). You need complete product data that includes, short and long information, along with key features like weight, height, material, accessories, and more.
3. Offer Affordable (or Free!) Shipping
One of the biggest reasons people abandon their online shopping carts? They see the cost of shipping and second guess their decision to spend. It makes sense, when you think about. That $20.00 shirt seemed great on the product page, but when $7.50 is added in shipping and handling, you question if a nearly $30 shirt is worth it. That's why if it's feasible for your business, offering reduced rate shipping or completely free shipping can capture more conversion. Seventy-three percent of shoppers said that unconditional free shipping was the top critical factor for making a purchase, according to a study from E-tailing Group.
4. Keep Navigation Intuitive
It should be easy for people to find what they're looking for on your website! If visitors can't find what they want in less than a minute, they're likely to leave (perhaps straight to your competition). Keep in mind that navigation that seems easy to you might not be as intuitive to others coming to your site for the first time. Look at your home page bounce rates for an initial measure of navigation quality. Do you have a logical menu with the right silos and accompanying subcategories? Do your products have category tags, so that they can be easily filtered to match varying search criteria? You can also consider something like a universal search bar, which allows visitors to search for any term on your website directly.
5. Encourage Customer Reviews
Sixty-one percent of consumers read an online review before making a purchase. Those who interact with both reviews and customer Q&As are 105 percent more likely to make a purchase before leaving the site. Those are pretty powerful statistics, and they tell us that shoppers want affirmation from peers that a product is worth the price before they click buy.
It's not surprising that customer reviews carry particular weight online, given shoppers don't have the same reassurance of actually encountering the product in person before the charge hits their card. Include a customer review section on individual product pages so shoppers can read comments and leave their own for every item you list.
View Comments and Join the Discussion!
Posted-In: Amazon PrimeGeneral Best of Benzinga